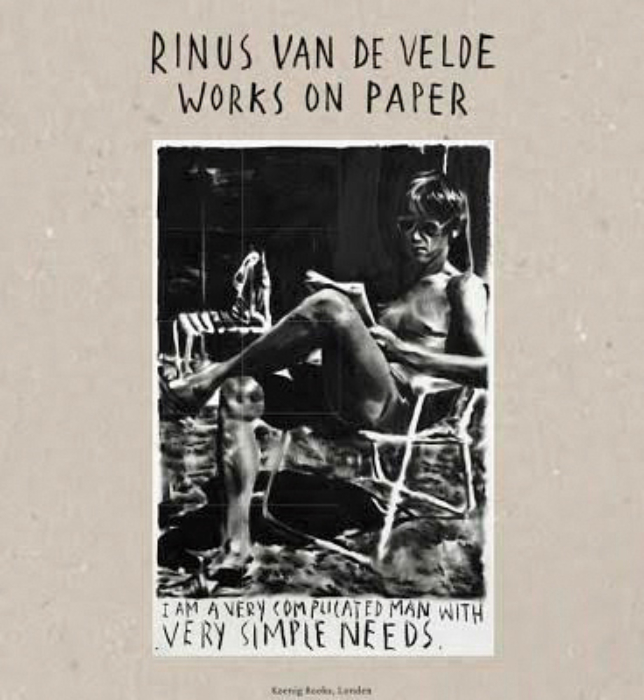 Look inside
First overview of Rinus Van de Velde's work on paper

Rinus Van de Velde (1983) started out painting on monumental canvases, but now focuses on charcoal drawings on paper. Compared to prepared canvas, a paper surface is much more rough, which lead to a new kind of abstraction in Van de Velde's work. Paper also enables him to work faster and in a more direct way and resulted in the development of a new visual language.
With his autonomous works on paper – small in size as well as large – Van de Velde returns to a more traditional an at the same time more fundamental way of drawing: the boundaries between drawing and painting are diffused.
This publication is made on occasion of Rinus Van de Velde's first solo exhibition at the Gemeentemuseum in The Hague (3 December 2016 till 5 March 2017). In this exhibition, Van de Velde recounts the story of Isaac Weiss, a fictional alter ego who founded an artist colony. Members of Weiss' colony are amongst others Mark Rothko, Jean Brusselmans and Pablo Picasso, the leading figures of contemporary art history. The framed charcoal drawings sketch what life is like in the colony. They are installed against large wall filling cardboard reproductions of paintings by masters of the twentieth century. Hidden behind his alter ego Isaac Weiss, Van de Velde – who was trained as a sculptor – for the first time shows sculptures in this installation.
The catalogue contains an introduction by Benno Tempel, director of the Gemeentemuseum Den Haag and an interview by Laura Stamps, curator and conservator at the Gemeentemuseum.
29 x 24,7 cm
160 pages
Hardcover
Quadrichromy
Bilingual edition Dutch-English
ISBN 978 94 9208 181 0
Related books