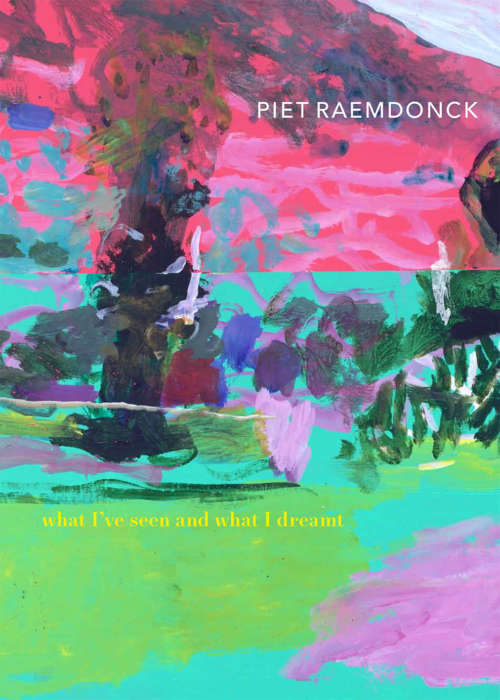 The first monograph of visual artist Piet Raemdonck


"Colour is a leitmotif in my work, and I experience it more deeply through the experience of painting en plein air. A painting can be perceived as a group of colours that both converge and diverge. An in and out. An up and down. The transformative power of light fills me with awe."
– Piet Raemdonck


Piet Raemdonck (1972) lives and works in Antwerp. With his work he investigates the dialogue between the recognizable and the unrecognizable, between figuration and abstraction. He does not follow any stylistic format but works without a fixed system.
Raemdonck loves the classical genres in painting: landscapes, still lives and portraits. Today abstraction is always present in his work. He often abandons the motif and lets colours, shapes and lines take over. The balance between objects is more important than the object in itself.
Piet Raemdonck often worked with Belgian fashion and interior designers. His paintings were used by Dries Van Noten, Christian Wijnants, Axel Vervoordt, and Gert Voorjans.
This monograph contains texts by Abdelkader Benali, Philip Feyfer, Els Fiers, Leonard Koren and Joachim Lafosse. Benali described the Moroccan light in Raemdonck's paintings, Feyfer focuses on the strong relation between Raemdonck and Morandi, and with her interview Fiers penetrates the soul of the artist.
33,6 x 24 cm

336 pages
Hardcover
Quadrichromy
Bilingual edition Dutch-English
ISBN 978 94 9208 180 3
Related books