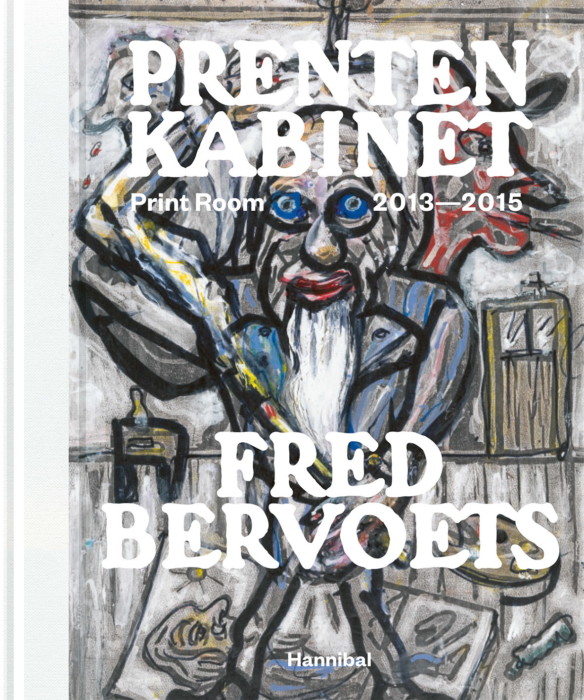 Look inside
Impressive kaleidoscopic self-portrait of the unique artist Fred Bervoets
During the day, painter and graphic artist Fred Bervoets (1942) works almost routinely at his large format etchings. At night, he lets his imagination run wild. The hundreds of drawings, sketches, doodles and paintings done 'in the margin' today fill almost the entire ground floor of his studio home. The one thing they have in common, apart from their maker, is their modest A4 format.
The sponta­neous gestuality of these small works on paper forms the heart of this book, which also includes Bervoets' more monumental etchings since 2013. This one-of-its kind 'print room' offers an impressive kaleidoscopic self-portrait of an absolutely unique artist.
With contributions written by Bart De Baere and Johan Pas.
The book accompanies the exhibition Fred Bervoets, Print Room 2013-2015, in de Halle, Geel, from 26 September until 12 December 2015.
In collaboration with the De Zwarte Panter gallery.
Bart De Baere is an art historian, exhibition curator and author and director of the Museum of Contemporary Art, Antwerp.

Johan Pas is an art historian, exhibition curator and author and lectures at the Royal Academy of Fine Arts in Antwerp.
30 x 24,8 cm
240 pages
Hardcover
Quadrichromy
Bilingual edition Dutch-English
ISBN 978 94 9208 145 2
Related books