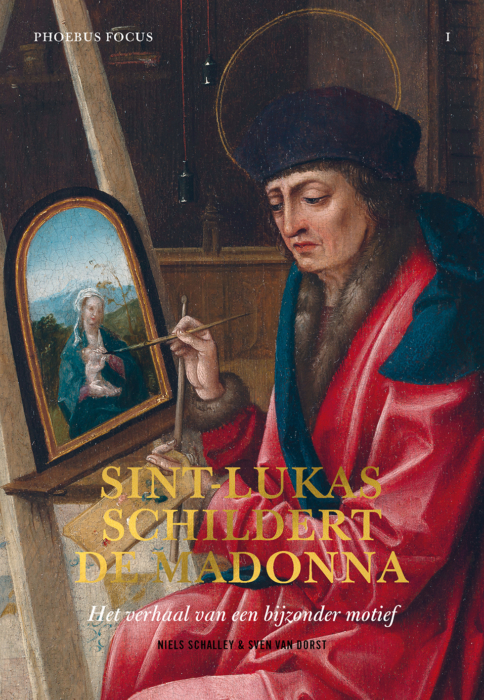 Phoebus Focus I


Het triptiek Sint-Lukas schildert de Madonna (anonieme meester, ca. 1520-1530) kreeg dankzij de combinatie van kunsthistorisch en materiaaltechnisch onderzoek een stukje van zijn vergeten betekenis terug. Dit werk met een merkwaardig tafereel neemt de kijker mee naar de tijd waarin Antwerpen het economische en culturele centrum van de Lage Landen was. Na vijfhonderd jaar lag over de oude verflagen van Sint-Lukas een laag vergeelde vernis en een web van craquelures, waardoor het werk moeilijk leesbaar was. De restauratie en het materiaaltechnische onderzoek door Sven Van Dorst maakten dat het drieluik in zijn oude glorie kon worden hersteld. Dankzij de kunsthistorische studie van Niels Schalley kreeg het werk ook zijn betekenis terug.
In de reeks 'Phoebus Focus' gaan experts en wetenschappers in op topstukken uit de rijke collectie van kunststichting The Phoebus Foundation.


Niels Schalley (°1989) studeerde kunstwetenschappen en theologie aan de KU Leuven en J.W. Goethe Universität Frankfurt am Main. Binnen The Phoebus Foundation is hij projectcoördinator en leidde hij de coördinatie van de expo's Voor God & Geld – Gouden tijd van de Zuidelijke Nederlanden en OER – De Wortels van Vlaanderen in het Provinciaal Cultuurcentrum Caermerskloosterte Gent (2016-2017). Schalley specialiseert zich voornamelijk in het iconologisch onderzoek van de kunstgeschiedenis van de Lage Landen in de late middeleeuwen en de vroege renaissance.
Sven Van Dorst (°1990) werkte na zijn opleiding aan de Koninklijke Academie/Universiteit Antwerpen in het Koninklijk Museum voor Schone Kunsten Antwerpen, om zich vervolgens te vervolmaken aan het Hamilton Kerr Institute, University of Cambridge. Sinds 2016 leidt hij het restauratieatelier van The Phoebus Foundation. Het onderzoek van Van Dorst richt zich voornamelijk op de schildertechnieken en -methoden van de Vlaamse meesters uit de zestiende en zeventiende eeuw. Momenteel werkt hij onder meer aan het onderzoeksproject over het monumentale Dimpna-altaarstuk door Goossen Van der Weyden.
21 x 14,8 cm
56 pages
Softcover
Quadrichromy
Dutch edition
ISBN 978 90 8282 907 5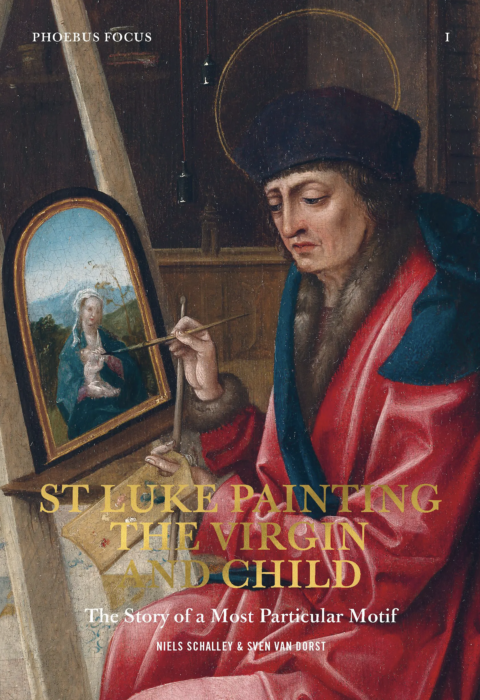 Phoebus Focus I
In the first Phoebus Focus, a small triptych with the depiction of Saint Luke painting the Madonna is analyzed in depth. Thanks to the combination of art-historical and material-technical research, this remarkable artwork regained some of its forgotten meaning.
In the Phoebus Focus series, experts and scientists discuss masterpieces from the rich collection of The Phoebus Foundation.


Niels Schalley (1989) studied art history and theology at the University of Leuven and the J.W. Goethe Universität in Frankfurt am Main. As project coordinator at The Phoebus Foundation he has coordinated several exhibitions, including The Birth of Capitalism and Coming Home. Flemish Art 1880-1930 at the Caermersklooster Cultural Centre in Ghent (2016-2017). His principal specialism is the iconological study of late-medieval and early-Renaissance art of the Low Countries.
Sven Van Dorst (1990) obtained a master's degree in conservation and restoration at the Royal Academy/University of Antwerp. After working at the Royal Museum of Fine Arts in Antwerp, he completed his training at the Hamilton Kerr Institute, a department of Cambridge University. In 2016 he founded the conservation studio of The Phoebus Foundation. As head of the studio, Sven assembled a team of passionate conservators and conservation scientists who manage the Foundation's collection on a daily basis. Between 2017 and 2020, Sven led the research and restoration project of the Dymphna altarpiece by Goossen Van der Weyden.
21 x 14,8 cm
56 pages
Softcover
Quadrichromy
English editie
ISBN 978 94 6388 778 6
Other editions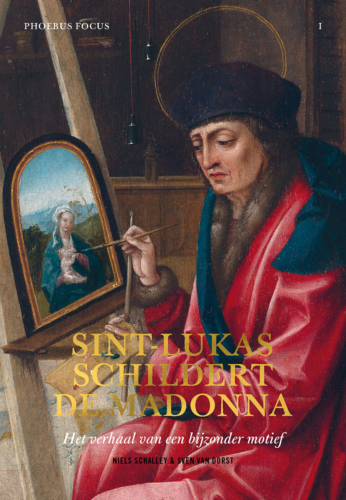 Sint-Lukas schildert de Madonna – Het verhaal van een bijzonder motief
€22.50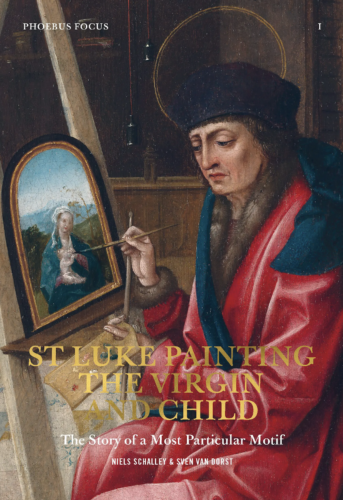 St. Luke Painting the Virgin and Child
€22.50
Related books
No books found