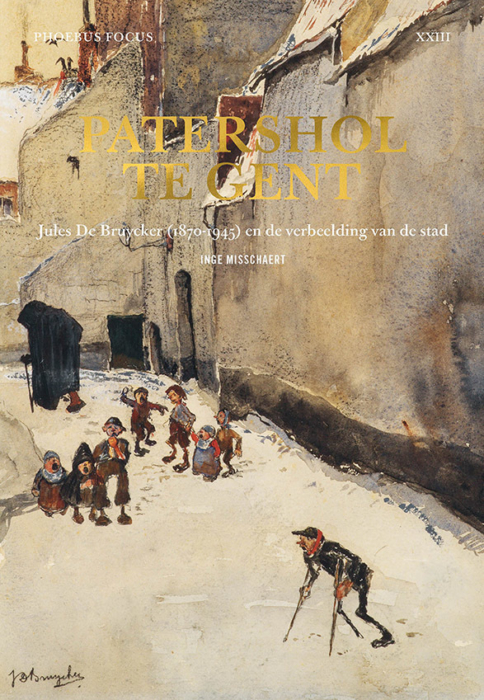 Look inside
Phoebus Focus XXIII
Kunstenaar Jules De Bruycker is een ongeëvenaard grafisch verteller. Zijn Gentse stadsgezichten en volkse voorstellingen nemen de toeschouwer telkens mee naar een verloren gewaand Gents verleden. De Bruyckers Patershol te Gent mag dan wel een getuigenverslag van het leven in een volkswijk lijken, het is in feite een aanklacht tegen het burgerlijke denken. Deze 'Phoebus Focus' gaat over een intrigerende kunstenaar die als de beste etser van zijn tijd werd gezien, over de volkse werkmens en over de verbeelding van de stad en haar bewoners. Patershol te Gent valt als aquarel op in het werk van De Bruycker, dat vooral uit etsen bestaat. Het weerspiegelt de kracht van deze getalenteerde kunstenaar.
In de reeks 'Phoebus Focus' gaan experts en wetenschappers in op topstukken uit de rijke collectie van kunststichting The Phoebus Foundation.

Inge Misschaert(1974) studeerde Germaanse Talen aan de Katholieke Universiteit Kortrijk en de Katholieke Universiteit Leuven, Kunstwetenschappen aan de Universiteit Gent en Archivistiek aan de Vrije Universiteit Brussel. Inge werkt al meer dan twintig jaar als leerkracht Nederlands, Duits en Cultuurwetenschappen en is sinds 2020 voorzitter van Gent On Files, de vriendenkring van Archief Gent. Momenteel bereidt ze aan de Universiteit Gent een proefschrift voor over het beeld van de stad in de topografisch-historische collectie van architectverzamelaar Pierre-Jacques Goetghebuer (1788-1866).
21 x 14,8 cm
72 pages
Softcover
Quadrichromy
Dutch edition
ISBN 978 94 6436 609 9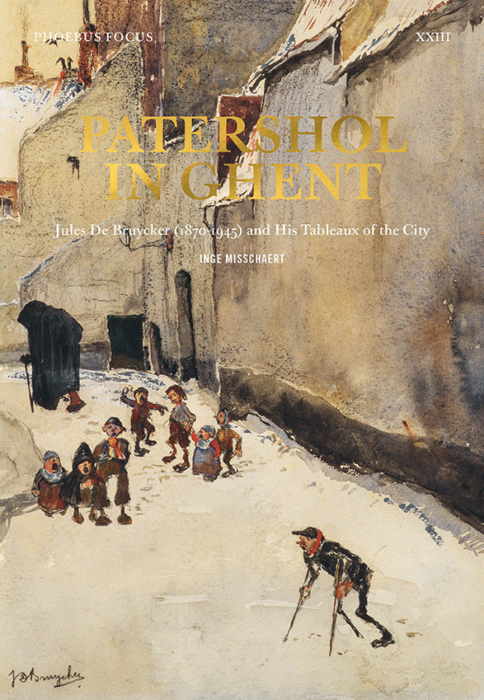 Look inside
Phoebus Focus XXIII
The artist Jules De Bruycker is an unparalleled graphic storyteller. His Ghent cityscapes and working-class scenes transport the viewer to a seemingly long-lost past. De Bruycker's Patershol in Ghent could be a witness account of life in the working-class neighbourhood; it is actually a condemnation, reflecting his bourgeois thinking. This 'Phoebus Focus' is dedicated to an intriguing artist, who was considered the finest etcher of his time, to the working class and the tableaux of the city and its inhabitants. As a watercolour, Patershol in Ghentstands out in De Bruycker's oeuvre, which predominantly consists of etchings. It displays the same extraordinary skill possessed by this talented artist.


Inge Misschaert (1974) studied Germanic Languages at the Catholic University of Courtrai and the University of Leuven, Art Sciences at Ghent University and Archival Sciences at the University of Brussels (VUB). Inge has worked for over twenty years as a teacher of Dutch, German and Cultural Sciences and in 2020, became the Chair of Gent On Files, the Friends' Association of the Ghent Archives (Archief Gent). She is currently working at Ghent University on a doctoral thesis about the image of the city in the topographical-historical collection of architect-collector Pierre-Jacques Goetghebuer (1788-1866).
21 x 14,8 cm
72 pages
Softcover
Quadrichromy
English edition
ISBN 978 94 6436 610 5
Other editions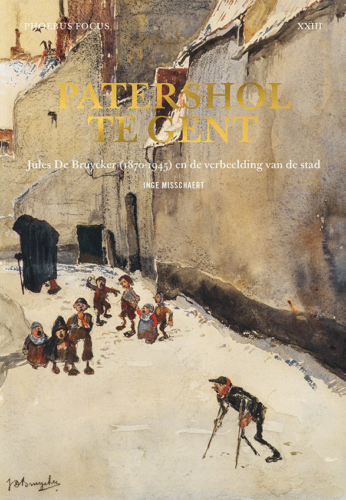 Patershol te Gent – Jules De Bruycker (1870-1945) en de verbeelding van de stad
€22.50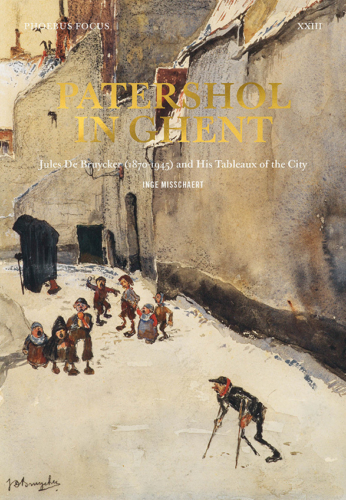 Patershol in Ghent – Jules De Bruycker (1870-1945) and His Tableaux of the City
€22.50
Related books
No books found