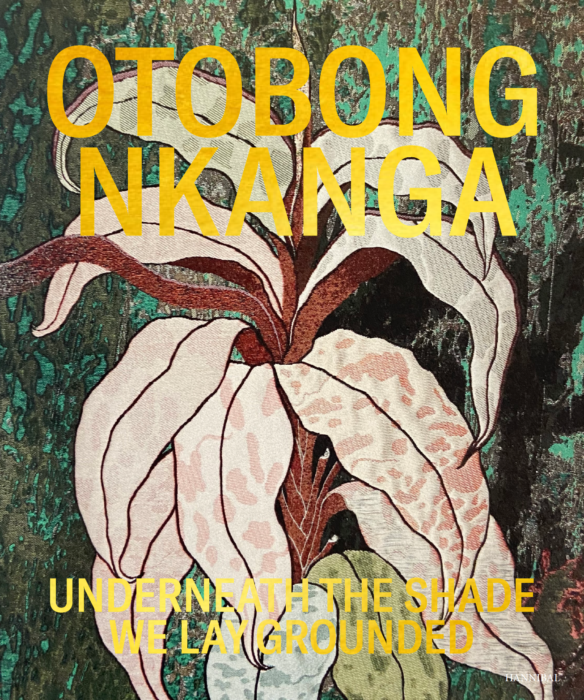 Look inside
A healing look at the world through the eyes of award-winning artist Otobong Nkanga
In Underneath the Shade We Lay Grounded Otobong Nkanga (b. 1974, Nigeria) has created a refuge for reflection, dialogue and recovery. She interweaves various forms of installations, sculptures, drawings, tapestries and poetry to create sensory encounters and multi-layered intersections, reconnecting people with their material, spiritual and cultural environment.

Catalogue of the exhibition of the same name at the Sint-Janshospitaal in Bruges from 25 June to 25 September 2022.

With text contributions by Koyo Kouoh, Executive Director and Chief Curator of the Zeitz Museum of Contemporary Art Africa in Cape Town, and Omar Kholeif, Director of Collections and Senior Curator at Sharjah Art Foundation. Michel Dewilde, Curator of Contemporary Art at Musea Brugge, Kristel Van Audenaeren, Cocurator of the exhibition at Musea Brugge, and Elisa Bonduel, who is attached to the faculty of medieval history at the University of Ghent, also wrote text contributions.

Otobong Nkanga is a visual and performance artist. She is featured on lists of 'today's most promising artists worldwide' and has built up an impressive track record, including exhibitions at Tate Modern in London, Biennale d'art contemporain in Lyon, M HKA in Antwerp, Documenta 14 in Athens and Kassel and Kunsthaus Bregenz. Last year she won five awards, including the Pieter Weiss Prize.
27.5 x 23 cm
176 pages
Hardcover
Quadrichromy
Bilingual edition English-Dutch
ISBN 978 94 6436 643 3
Related books
No books found