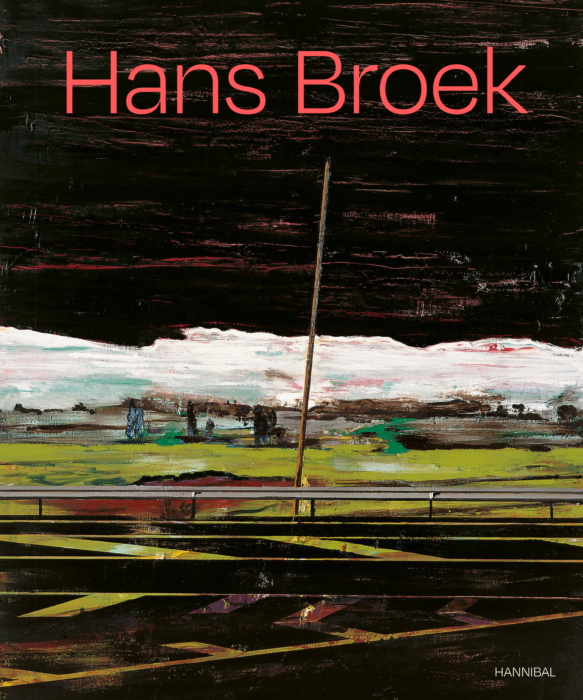 Look inside
First book presenting an overview of the work of Hans Broek: 'Turbulent painting and guilty architecture'

"Broek's work's got attitude." – ­Marlene Dumas
"In combining extremes, Broek homes in on our zeitgeist."
– Wilma Sütö
The central theme in the oeuvre of Hans Broek (b. 1965) is the depiction of the landscape. He often paints locations where history has left an indelible mark and on which the artist reflects, in keeping with his creed that art should jolt you awake. He finds his inspiration all around the world: a telegraph pole under a dark, cloudy Spanish sky; modern bungalows on the outskirts of LA; melting ice caps in Greenland; and wind-blown, rainy landscapes on the Atlantic seaboard in the wake of Hurricane Sandy. But Broek is also moved by the ugly slavery past of the Netherlands. This led to a comprehensive series of paintings in which dungeons, cell doors and plantation houses serve as silent witnesses to Dutch involvement.
With contributions by Edo Dijksterhuis, Dominic van den Boogerd, Wilma Sütö and the artist himself.
This book is published on the occasion of the exhibition Boven-Suriname, which runs from 4 November 2023 to 6 January 2024 at ROOF-A, Rotterdam, the Netherlands.

29 x 24 cm
192 pages
Hardcover
Quadrichromy
Bilingual edition Dutch-English
ISBN 978 94 6466 661 8

Related books