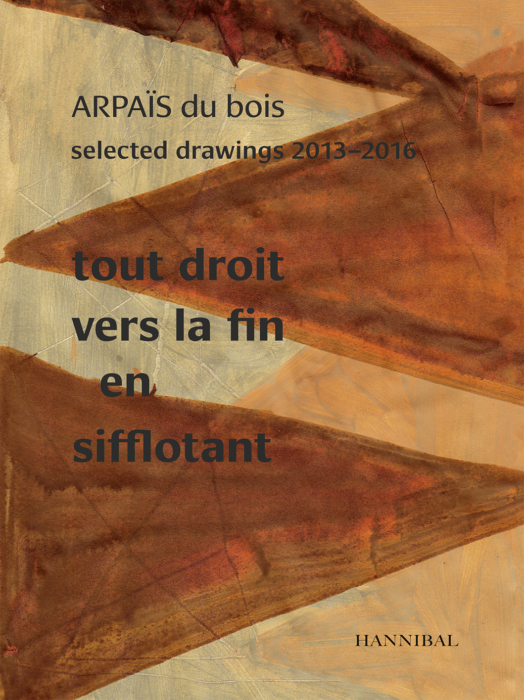 The wonderful world of Arpaïs du bois through 300 drawings
Artist ARPAÏS du bois (1973) draws every night in her sketchbooks. During this daily rendez-vous with herself, she tries to find an answer for the overwhelming exterior world through line, form, colour and text. This book assembles three hundred drawings and thus constitutes an anthology of her intimate artistic universe.
She has had exhibitions in cities such as Antwerp, Paris, Zurich and Prague. Since 2003, she has been a teacher at the St Lucas School of Arts in Antwerp. Her work, in an atmosphere of dark lightness, has received worldwide consideration and appreciation.
With text contributions of Lòrànd Hegyi, director of the Musée d'Art Moderne de Saint Etienne and former director of the Ludwig Foundation Vienna, and of Damien Sausset, curator and artistic director of La Transpalette in Bourges.
From 5th March until 29th May 2016, the work of ARPAÏS du bois was exhibited at the Dr. Guislain Museum in Ghent.
In collaboration with Gallery FIFTY ONE, Antwerp.
25 x 18,5 cm
592 pages
Hardcover
Quadrichromy
Trilingual edition English-Dutch-French
ISBN 978 94 9208 156 8
Related books