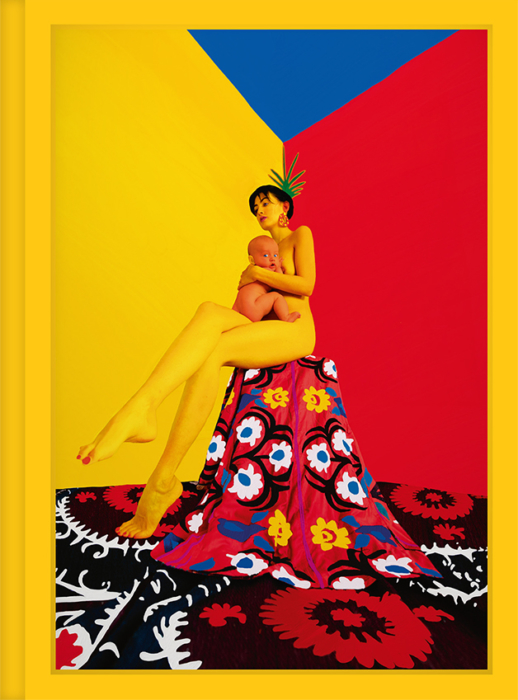 Look inside
The majestic fantasy world of photographer-artist Sanja Marušić
Intriguing self-portraits, desolate landscapes and vibrant colours: the Dutch-Croatian artist Sanja Marušić (°1991) creates new worlds with her images. She travels to the four corners of the globe, but just as easily she uses her own living room as a backdrop. Recurring themes are escapism, the relationship between man and nature, motherhood, and finding the balance in human relationships.
Marušić's artistic practice is guided by her love of experimenting with shapes, colours and layers. Photography is the starting point for each work, but she then uses a variety of analogue and digital techniques, sometimes changing the image in such a way that it seems as if we are looking at a painting. The performances (staged by the artist herself), the creation of a set using handmade props, and the manual post-processing are just as important as the photo itself.
The stories she tells through her photography and films touch on her personal life; for example, the series Eutierria (2019) depicts her honeymoon, Before You (2020) documents her pregnancy, and Sasha and Sanja (ongoing) deals with her motherhood.
With a text contribution by author Selin Kuşçu.
27 x 19.8 cm
160 pages
Hardcover
Quadrichromy
English edition
ISBN 978 94 6466 630 4
Related books