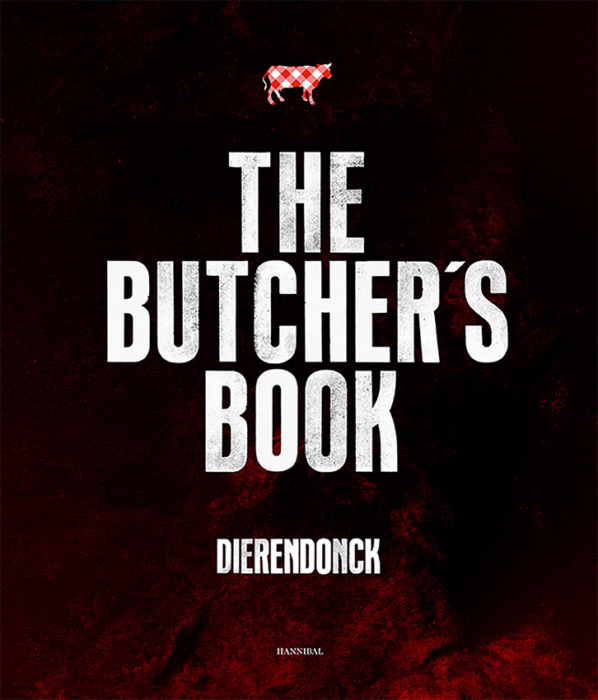 Nieuwe, aangevulde editie van de klassieker van meester-beenhouwer Hendrik Dierendonck


"Minder maar beter vlees eten, dat is de toekomst van de ambachtelijke beenhouwerij."
— Hendrik Dierendonck


"Hendrik Dierendonck is uitgegroeid tot een ware meester in het slagersvak. Hij zet de familietraditie voort en zet zich met grote toewijding in voor het behoud van het ambacht en het kweken van topvlees. Tegelijk motiveert hij zowel collega's als toekomstige slagers. Hendrik blijft bescheiden en deelt genereus zijn kennis met anderen; zijn lach en positieve kijk op de wereld werken aanstekelijk op iedereen in zijn omgeving. Wat Hendrik presteert op slagersvlak blijft me inspireren, en ik ben bijzonder dankbaar dat ik hem mijn collega en vriend mag noemen."
— Adam Danforth


"Lang leve de slagers, want zij zijn de hoeders van een oude kunst. Vandaag meer dan ooit tonen zij respect voor het welzijn van de dieren en zijn ze doordrongen van de noodzaak om verantwoordelijke carnivoren te zijn. Hendrik is daar een prachtig voorbeeld van."
— Dario Cecchini


Hendrik en zijn vader Raymond Dierendonck groeiden de afgelopen jaren uit tot dé referentie als het over vlees gaat. Ze leveren alleen kwaliteit van het hoogste niveau en worden gevolgd door talrijke topchefs.
Dierendonck is een van de voortrekkers van de internationale nose to tail-filosofie, waarbij letterlijk al het vlees van een geslacht dier benut wordt. Hij heeft zich gespecialiseerd in de veredeling en rijping van uitzonderlijk vlees, onder meer van het West-Vlaams rood rund.
Deze publicatie is een herwerkte uitgave van het cultboek The Butcher's Book, dat uitgebreid werd met tientallen tijdloze recepten. Herontdek de heerlijkste klassiekers uit de toonbank van de slagerij en uit Dierendoncks sterrenrestaurant Carcasse, sta stil bij het beenhouwersambacht en leer zelf vlees te bereiden à la Dierendonck.
Met tekstbijdragen van Hendrik Dierendonck, René Sépul en Marijke Libert, en klassefotografie door Thomas Sweertvaegher, Piet De Kersgieter en Stephan Vanfleteren.
27 x 23 cm
256 pages
Open spine hardcover with hole for meat hook
Quadrichromy
English edition
ISBN 978 94 6388 793 9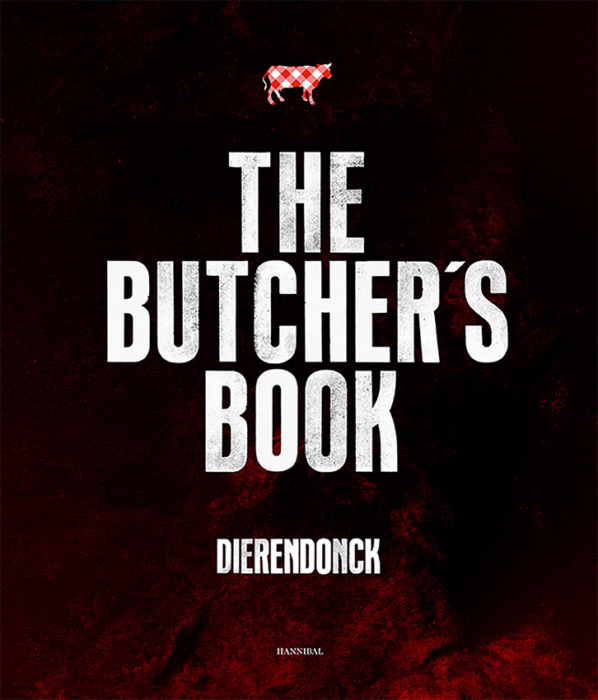 Look inside
Revised edition of the cult book by master butcher Hendrik Dierendonck


"Eating less meat, but better quality: that is the future of traditional craft butchery."
— Hendrik Dierendonck
"Hendrik Dierendonck has acquired a timeless mastery of butchery. He continues a multi-generational lineage with a genuine dedication to preserving the heritage of both craft and breed, while also inspiring current and future butchers through his innovation and mentorship. Hendrik's humility and generosity are apparent in his boundless sharing of wisdom, and his smile and positivity spread an infectious joy that lifts everyone around him. Hendrik's work in butchery forever inspires me, and I'm so grateful to call him a colleague and friend."
— Adam Danforth
"Long live butchers, for they are the emissaries of an ancient art. Today more than ever, they bear witness for the welfare of animals and show us the need to be responsible carnivores. Hendrik is a splendid example of this."
— Dario Cecchini

Hendrik and his father Raymond Dierendonck have created the benchmark for everything to do with meat. They supply only the highest quality products and have won the following of Belgium's top chefs.
Hendrik is one of the pioneers of the international 'nose-to-tail' philosophy, in which literally every part of the slaughtered animal is used. He specialises in the processing and maturing of exceptional meat from the best breeds, including West Flemish Red cattle.
This is a revised edition of the cult book The Butcher's Book, now expanded with dozens of exciting recipes. Enjoy delicious classic cuts from the butcher's counter and Hendrik's Michelin-starred restaurant Carcasse; admire the craft and skill of the butcher's art; and learn how to prepare meat in the Dierendonck way yourself.
With text by Hendrik Dierendonck, René Sépul and Marijke Libert, and superb photography by Thomas Sweertvaegher, Piet De Kersgieter and Stephan Vanfleteren.
27 x 23 cm

256 pages
Open spine hardcover with hole for meat hook
Quadrichromy
English edition
ISBN 978 94 6388 794 6
Other editions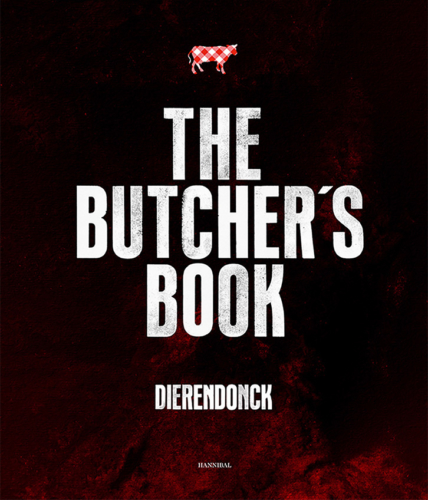 The Butcher's Book (NL)
€39.95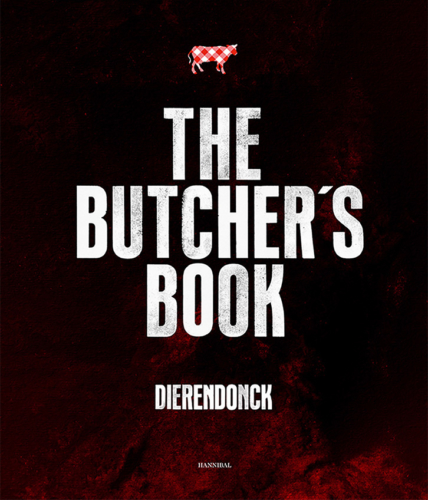 The Butcher's Book (EN)
€39.95
Related books