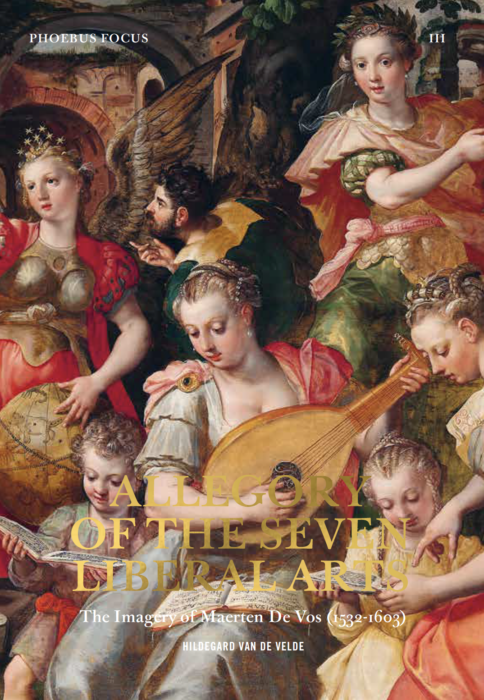 Phoebus Focus III
The picture we are looking at in this edition in the Phoebus Focus series was painted by Maerten De Vos (1532-1603), one of sixteenth-century Antwerp's leading artists. Yet up until now it has been relatively unknown and little studied. It has remained under the radar for so long because for generations it has been privately owned, with its most recent stop being in Turin, Italy.
Seven female figures in exquisite colours dominate this intriguing Allegory of the Seven Liberal Arts, painted sometime around 1590. Though there is no communication between the seven ladies, they still share a strong sense of connectedness. None of them seem to be made of real flesh and blood. So who, or what, are they? Ladies of legend? Mythological maidens?


Hildegard Van de Velde (1960) studied Art History and Archaeology at the University of Ghent, and Library and Documentation Sciences at the University of Antwerp. She has been the manager of the KBC art collection since 1995, and in 2001 she also became curator of the Rockoxhuis Museum in Antwerp. She has organised various exhibitions — both in the Rockoxhuis and abroad — with works of art from the KBC collection, and co-curated The Golden Cabinet: Royal Museum at the Rockox House with Dr Nico van Hout (2013-2017). In 2018, she became chief curator of the Snijders&Rockoxhuis in Antwerp. In 2020, she collaborated with The Phoebus Foundation on the exhibition The Bold and the Beautiful in Flemish Portraits, which took place at the Snijders&Rockoxhuis and other venues in Antwerp.
21 x 14.8 cm
64 pages
Softcover with flaps
Quadrichromy
English edition
ISBN 978 94 6466 613 7
Related books
No books found