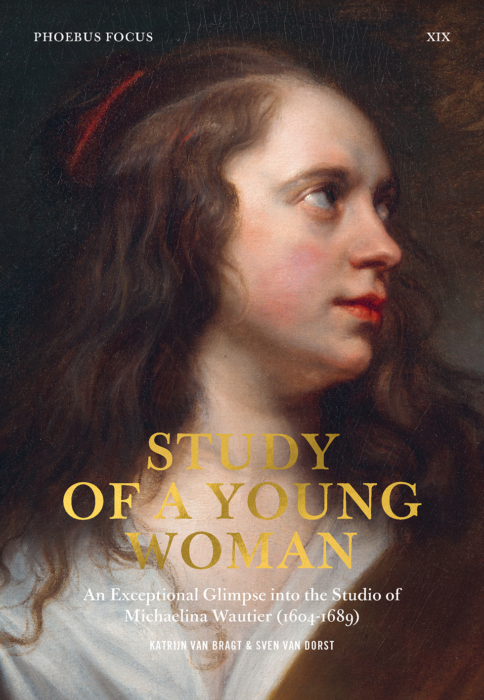 Phoebus Focus XIX

At first sight, this painting of a young woman by the Brussels artist Michaelina Wautier appears to be an ordinary study. Nothing could be further from the truth! A detailed look at and behind the layers of paint reveals great secrets of this forgotten important artist.


Katrijn Van Bragt (b. 1993) studied art history at KU Leuven, where she specialised in seventeenth-century painting from the Southern Netherlands. In 2015, she interned at the Rubens House in Antwerp and the Kunsthistorisches Museum in Vienna, contributing to the organisation of several exhibitions about Peter Paul Rubens and Pieter Bruegel. From 2016 to 2019, Katrijn managed the Rubens House collection as assistant curator and coordinated the first monographic exhibition devoted to Michaelina Wautier. As collection consultant at The Phoebus Foundation since 2019, she organised the recent exhibitions LACE IS MORE! Five Centuries of Cultural History Undressed (2019) and The Bold and the Beautiful in Flemish Portraits (2020).
Sven Van Dorst (b. 1990) obtained a master's degree in conservation and restoration at the Royal Academy/University of Antwerp. After working at the Royal Museum of Fine Arts Antwerp, he completed his training at the Hamilton Kerr Institute, a department of Cambridge University. In 2016, he founded the conservation studio of The Phoebus Foundation. As head of the studio, Van Dorst assembled a team of passionate conservators and conservation scientists who manage the Foundation's collection on a daily basis. Among the paintings he has treated are works by masters such as Peter Paul Rubens, Jacob Jordaens, Anthonis Mor and Michaelina Wautier. Between 2017 and 2020, he led the research and restoration project of the Dymphna altarpiece by Goossen Van der Weyden.
21 x 14,8 cm
104 pages
Softcover
Quadrichromy
English edition
ISBN 978 90 8274 677 8
Related books
No books found