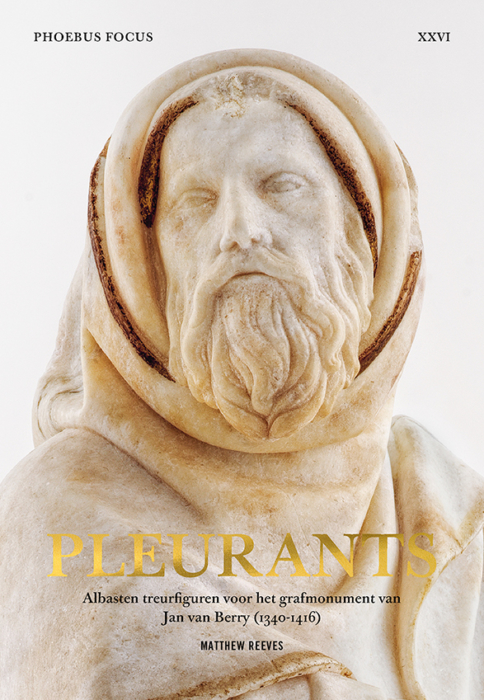 Phoebus Focus XXVI
Middeleeuwse sculpturen zijn notoir moeilijk te bestuderen. Al te vaak is hun oorspronkelijke context en functie door eeuwen van slijtage, veranderingen of verwaarlozing verloren gegaan. Hierdoor ontgaat hun esthetische impact, betekenis of symbolische complexiteit ons soms volledig en kunnen nuances er slechts met moeite uit worden afgeleid of gereconstrueerd. Gelukkig is dit niet het geval voor de twee prachtige pleurants — of treurfiguren — in de collectie van The Phoebus Foundation.
Deze Phoebus Focus neemt je mee op een queeste vol vragen en ontdekkingen: wie waren deze mannen, voor wie werden deze beelden gemaakt en waarom? Matthew Reeves vertelt het verhaal van een van Frankrijks rijkste prinsen, Jan van Berry, zijn intense liefde voor de kunst en de manieren waarop beeldhouwkunst gebruikt werd om te herdenken, tot gebed aan te sporen en politieke doeleinden te dienen.


Matthew Reeves is directeur van een van 's werelds meest toonaangevende galerieën voor Europese, middeleeuwse kunst. Hij coördineert het internationale tentoonstellingsprogramma van de galerie en publiceert artikels en tentoonstellingscatalogi over diverse onderwerpen, waaronder glas-in-lood ramen, textiel, keramiek, sculptuur en paneelschilderkunst uit de late middeleeuwen en de renaissance. Hij is gespecialiseerd in het artistieke mecenaat van hertog Jan van Berry (1340-1416), en meer bepaald in zijn Sainte-Chapelle, het bijhorende decoratieve programma en het grafmonument.
21 x 14,8 cm
88 pages
Softcover
Quadrichromy
Dutch edition
ISBN 978 94 6436 621 1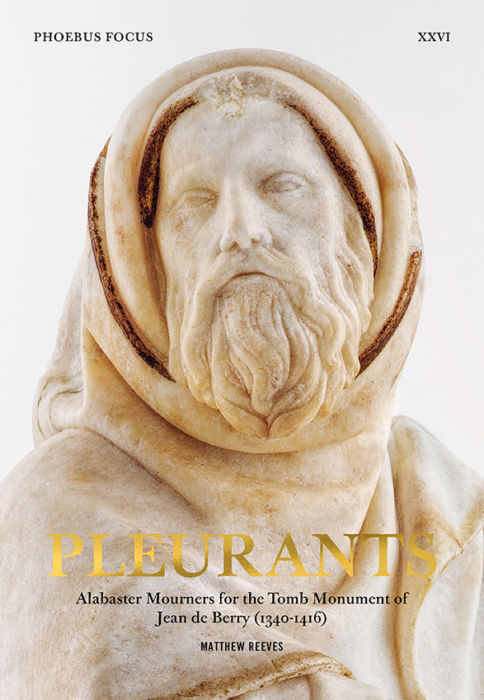 Phoebus Focus XXVI
Medieval sculptures are notoriously hard to study. So often divorced from their original context and function by centuries of destruction, alteration or just neglect, the subtleties of their aesthetic impact, their meaning and their symbolic complexity are at times almost completely hidden from us, to be only loosely gleaned or reconstructed. Fortunately, this is not the case with the two beautiful pleurants — or mourners — in the collection of The Phoebus Foundation.
This edition of Phoebus Focus takes you on a journey of questions and discoveries: who were these men, for whom were they made, and why? Matthew Reeves tells the story of one of France's richest princes, Jean de Berry (1340-1416), his profound love of art and the wondrous ways in which sculpture can be used to commemorate, move us to prayer, and serve political ends.

Matthew Reeves is a Director at one of the world's leading commercial galleries for the art of the European Middle Ages. He oversees the gallery's schedule of international exhibitions and has published articles and exhibition catalogues on a number of subjects including late-medieval and Renaissance stained glass, sculpture, textiles, ceramics and panel paintings. He is a specialist on the artistic patronage of the Valois prince Jean, duc de Berry (1340-1416), and specifically the duke's Sainte-Chapelle, its decorative program and tomb monument.
21 x 14.8 cm
88 pages
Softcover
Quadrichromy
English edition
ISBN 978 94 6436 622 8
Other editions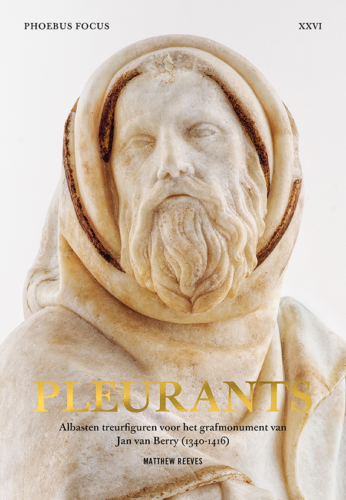 Pleurants – Albasten treurfiguren voor het grafmonument van Jan van Berry (1340-1416)
€22.50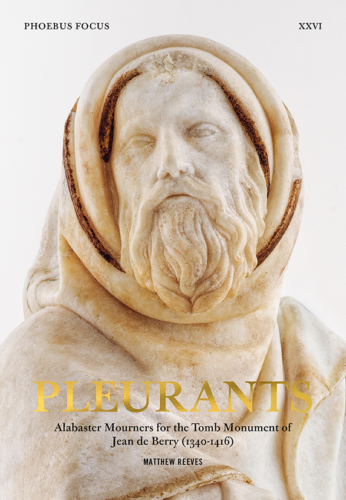 Pleurants – Alabaster Mourners for the Tomb Monument of Jean de Berry (1340-1416)
€22.50
Related books
No books found