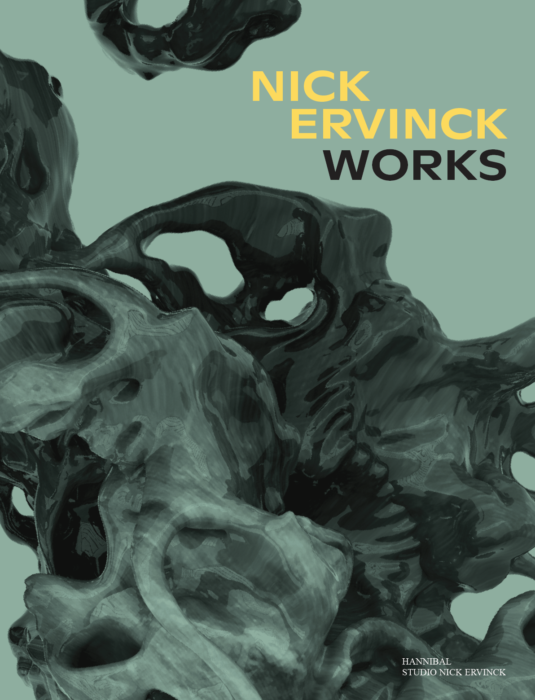 Look inside
Impressive monograph of artist Nick Ervinck

Nick Ervinck (b.1981) is an artist primarily interested in the field of tension between nature and culture, between tradition and innovation. In his work, he strives to push the boundaries of digital possibilities, always with respect for (art) historical heritage. Nick Ervinck - Works, GNI_RI_2022 brings together Ervinck's well-known monumental sculptures and 3D prints, as well as drawings, ceramics and new work in brick and bronze.
Publication accompanying the exhibition Nick Ervinck - GNI_RI_may2022 in St James' Church in Ghent from 23 May to 24 July 2022.
Includes a text contributed by writer and curator Jon Wood, a specialist in modern and contemporary sculpture, who led the Henry Moore Institute's research programme for many years. Freddy Decreus, Professor Emeritus at Ghent University, and Michael Hübl also contributed texts.
28 x 21.5 cm
280 pages
Softcover
Quadrichromy
Bilingual edition English-Dutch
ISBN 978 94 6436 655 6
Related books