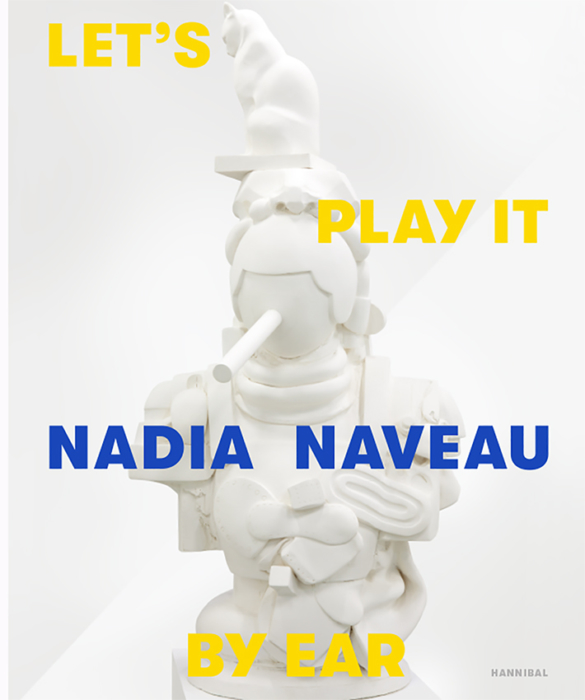 Look inside
A stunning overview of Nadia Naveau's figurative sculpture


"In recent decades, Naveau has developed a highly personal formal language with a strikingly recognisable plastic vocabulary and idiom: a style she has maintained consistently, but with which she still manages to surprise us."

— Paul Huvenne


Nadia Naveau blends seriousness with play, and her ability to seduce viewers, while evoking a sense of strangeness is unmatched.
Let's Play it by Ear is not only a retrospective of twenty years of artistic practice, but also, like her sculptures, a visual puzzle of materials and references to the past and present.

Publication accompanying the exhibition Nadia Naveau – Bringer Together in de Warande in Turnhout, Belgium, from 12 December 2021 until 3 April 2022.
With contributions by Jon Wood, Paul Huvenne and Jeroen Olyslaegers.
28 x 22 cm
360 pages
Hardcover with coloured edging
Quadrichromy
Bilingual edition English-Dutch
ISBN 978 94 6436 633 4
Related books