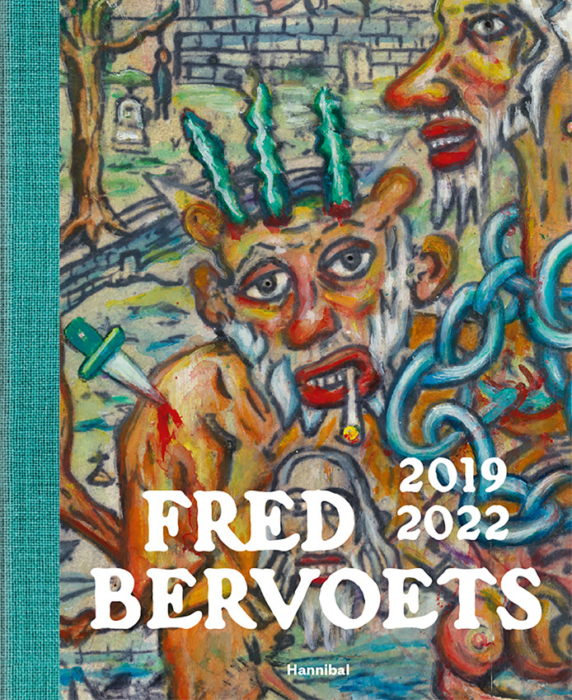 Look inside
An overview of the most recent work by the artist Fred Bervoets, on the occasion of his 80th birthday

Fred Bervoets (b. 1942) is an established name in the Belgian art world. His often wall-filling and crowded scenes reveal his predilection for the tragicomic, grotesque and dramatic. Fred Bervoets – 2019-2022 presents work in which the artist reaches back to historical reference points such as James Ensor, Vincent van Gogh and Pieter Bruegel. The book also brings together countless self-portraits, studio images and everyday scenes, each and every one an eclectic work of exceptional pictorial ingenuity and expertise.
Fred Bervoets – 2019-2022 is published to mark the artist's eightieth birthday and includes a survey of Bervoets' most recent work, which became more powerful and poetic than ever during corona times.
With a text contribution by Paul Huvenne, former director of the Royal Museum of Fine Arts Antwerp and an epilogue by Harry Rutten, chairman of the Museum De Reede, Antwerp.
Fred Bervoets exhibits in the De Zwarte Panter gallery (Tomorrow is an other day, from 16 April until 22 June 2022) and in Museum De Reede (Gewoon ongewoon, from 27 May until 5 September 2022).
In collaboration with the De Zwarte Panter gallery, Antwerp.
30 x 24,8 cm
224 pages
Hardcover with linen binding
Quadrichromy
Bilingual edition Dutch-English
ISBN 978 94 6436 636 5
Related books