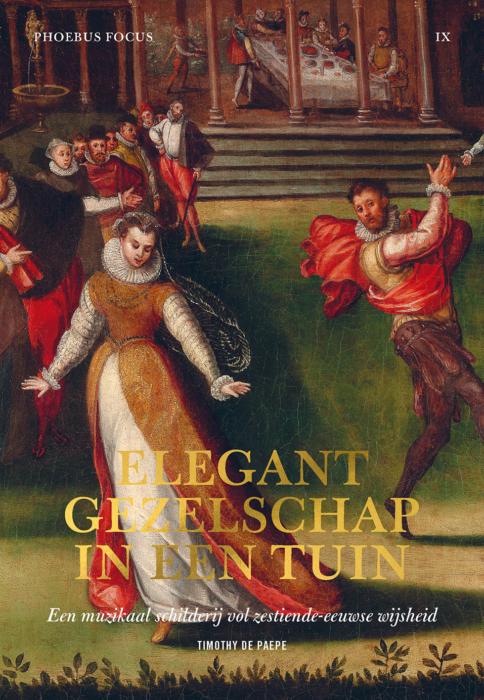 Phoebus Focus IX


In deze publicatie pelt Timothy De Paepe de laagjes van een laat-zestiende-eeuws tafereel, als was het een ui. Wie oppervlakkig kijkt, ziet wat de titel van het werk belooft: elegant geklede figuren, feestvierend in een tuin. Maar als doctor in de letterkunde en conservator van het Antwerpse Museum Vleeshuis laat de auteur je kijken met de ogen van een zestiende-eeuwer. Hij neemt je mee naar een wereld van vertier en dans, maar ook van dwaasheid, afgunst en lust.
In de reeks 'Phoebus Focus' gaan experts en wetenschappers in op topstukken uit de rijke collectie van kunststichting The Phoebus Foundation.


Timothy De Paepe (°1981) is conservator van Museum Vleeshuis | Klank van de Stad. Eerder studeerde hij Germaanse taal- en letterkunde aan de Universiteit Antwerpen en cultuurmanagement aan de Universiteit Antwerpen Management School (UAMS). Sinds 2006 is hij verbonden aan de Universiteit Antwerpen. Daar promoveerde hij in 2011 op een proefschrift over theater en opera in Antwerpen in de zeventiende en achttiende eeuw. Artikels van hem verschenen in onder meer Artibus et Historiae, Digital Applications in Archaeology and Cultural Heritage, Journal for Seventeenth-Century Music en Jewish History. In 2018 verscheen van zijn hand Antwerpen Klavecimbelstad (Antwerp: City of Harpsichords), over de klavecimbelcollectie van Museum Vleeshuis.
21 x 14,8 cm
104 pages
Softcover
Quadrichromy
Dutch edition
ISBN 978 90 8282 909 9
Related books
No books found