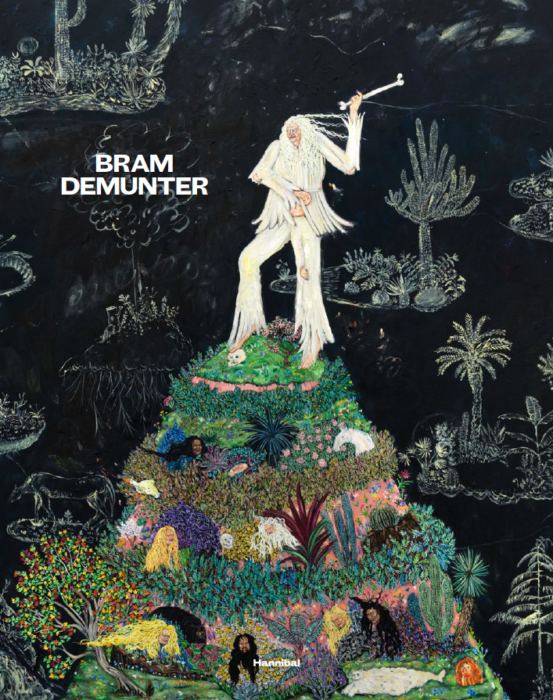 Long-awaited monograph by artist Bram Demunter
"Bram Demunter is a visual artist and a master of allusion. Visual intertextuality is one of the key elements of his pictures and one that is impossible to control." – Till-Holger Borchert
The work of Bram Demunter (b. 1993) is intentionally associative in character. Drawing inspiration from the work of Flemish Primitives and contemporary artists, as well as from legends and myths, Demunter effortlessly combines a panoply of people, animals, flowers, rivers, hills and mountains in detailed compositions for his colourful paintings and drawings. This book offers an insight into Demunter's vibrant oeuvre and his innovative visual language of colour, shape and meaning.
With text contributions by Till-Holger Borchert, Bram Demunter en Tom Van Laere.
Publication accompanying the exhibition Burrowers, Climbers, Crawlers in Tim Van Laere Gallery, Antwerp, from 30 November 2023 to 20 January 2024.


29 x 24.5 cm
232 pages
Hardcover
Quadrichromy
Trilingual edition DU-EN-FR
ISBN 978 94 6466 674 8
Related books