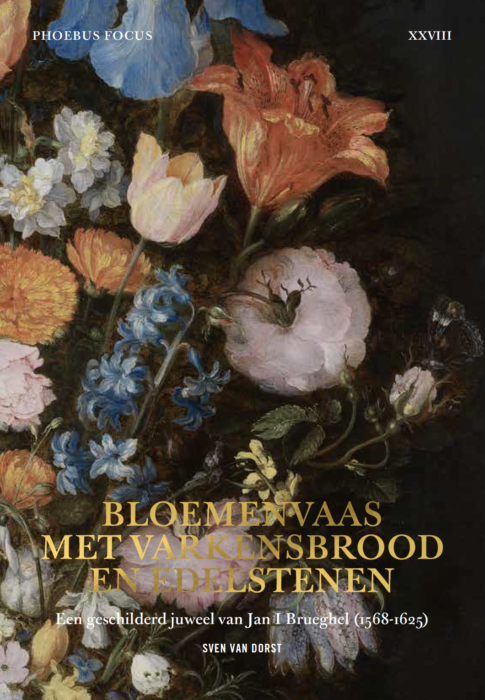 Phoebus Focus XXVII
Narcisjes, neerhangende roze rozen, een oranje lelie, gevlamde tulpen, felblauwe irissen en tientallen andere bloemen vullen het beeldvlak. De variatie aan bloemen en de felle kleuren zijn overweldigend en spatten van dit paneeltje. Bloemenvaas met varkensbrood en edelstenen is een meesterwerk van een van de belangrijkste schilders uit de late zestiende en vroege zeventiende eeuw: Jan I Brueghel (1568-1625). Hoewel hij ook wel 'Bloemenbrueghel' werd genoemd, begon hij pas als late dertiger bloemenvazen te schilderen. Bloemenvaas met varkensbrood en edelstenen is een van de vroegste en mooiste voorbeelden. Aan de hand van dit overweldigende pronkstuk zoomt deze Phoebus Focus in op de inspiratiebronnen, de drijfveren en de werkwijze van de meester die zich met zo veel overgave en precisie richtte op al die bloemenpracht.

Sven Van Dorst (1990) genoot een opleiding als meester in de restauratie en conservatie aan de Koninklijke Academie/Universiteit Antwerpen. Hij was verbonden aan het Koninklijk Museum voor Schone Kunsten Antwerpen om zich vervolgens te vervolmaken aan het Hamilton Kerr Institute, een afdeling van Cambridge University. In 2016 richtte hij het restauratieatelier van The Phoebus Foundation op. Als hoofd van het atelier bracht Sven een team van gedreven restauratoren en conservatiewetenschappers samen die dagelijks zorg dragen voor de collectie van de Foundation. Onder de schilderijen die hij onder handen nam, bevinden zich werken van grootmeesters zoals Peter Paul Rubens, Jacob Jordaens, Anthonis Mor en Michaelina Wautier. Tussen 2017 en 2020 leidde Sven het onderzoeks- en restauratieproject rond de panelen van het Dimpna-altaarstuk door Goossen Van der Weyden.
21 x 14,8 cm
80 pages
Softcover
Quadrichromy
Dutch edition
ISBN 978 94 6436 647 1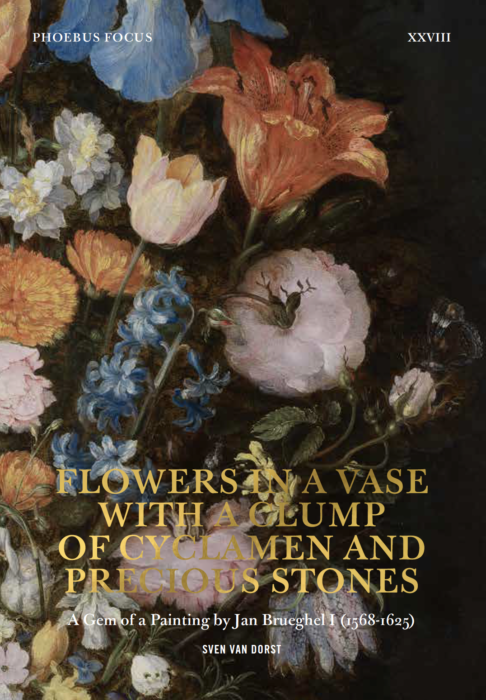 Phoebus Focus XXVIII
Daffodils, pink roses with heads bowed, an orange lily, flaming tulips, bright blue irises and dozens of other flowers fill the painting. The variety of flowers and the bright colours are magnificent and appear to burst out of the panel. Flowers in a Vase with a Clump of Cyclamen and Precious Stones is a masterpiece by one of the most important painters from the late sixteenth and early seventeenth centuries: Jan Brueghel I (1568-1625). Although people would also call him 'Flower Brueghel', he only began painting vases of flowers in his late thirties. Flowers in a Vase with a Clump of Cyclamen and Precious Stones is one of the earliest and finest examples, a stunning masterpiece through which this Phoebus Focus zooms in on the sources of inspiration, motivation and method of the master who concentrated on all this floral beauty with such dedication and precision.

Sven Van Dorst (1990) gained his master's degree in conservation and restoration from the Royal Academy/University of Antwerp. After working at the Royal Museum of Fine Arts Antwerp, he completed his training at the Hamilton Kerr Institute, a department of Cambridge University. In 2016 he founded the conservation studio of The Phoebus Foundation. As head of the studio, Sven assembled a team of passionate conservators and conservation scientists who manage the Foundation's collection on a daily basis. Among the paintings he has treated are works by masters such as Peter Paul Rubens, Jacob Jordaens, Anthonis Mor and Michaelina Wautier. Between 2017 and 2020, Sven led the research and restoration project of the St Dymphna Altarpiece by Goossen Van der Weyden.
21 x 14,8 cm
80 pages
Softcover
Quadrichromy
English edition
ISBN 978 94 6436 648 8
Other editions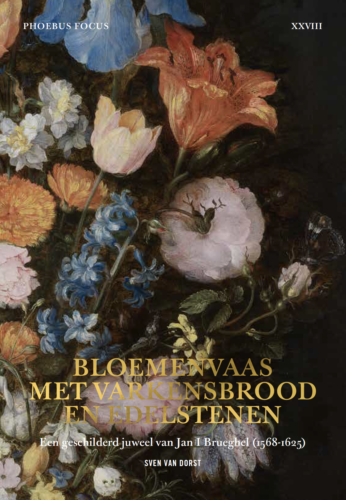 Bloemenvaas met varkensbrood en edelstenen – Een geschilderd juweel van Jan I Brueghel (1568-1625)
€22.50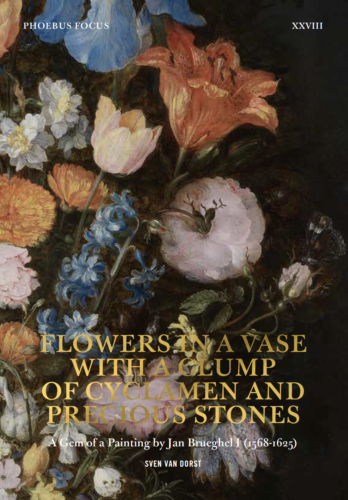 Flowers in a Vase with a Clump of Cyclamen and Precious Stones – A Gem of a Painting by Jan Brueghel I (1568-1625)
€22.50
Related books
No books found