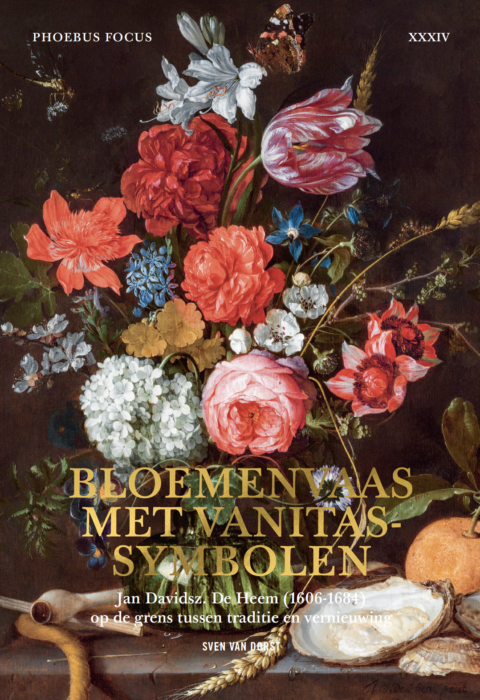 Phoebus Focus XXXIV
Laat je in deze Phoebus Focus meevoeren door de bloemenpracht in de Bloemenvaas met vanitassymbolen van Jan Davidsz. De Heem (1606-1684). De Heem behoort tot de canon van de barokke Nederlandse schilderkunst en verbluft iedereen met de verfijnde schildertechniek waarmee hij bloemenstillevens vervaardigt. Aan de hand van historische bronnen en materiaal-technisch onderzoek maak je kennis met de florissante zeventiende eeuw en de uitbundige en kleurrijke barokschilderkunst van die tijd.
Sven Van Dorst (1990) genoot een opleiding als meester in de restauratie en conservatie aan de Koninklijke Academie/Universiteit Antwerpen. Hij was verbonden aan het Koninklijk Museum voor Schone Kunsten Antwerpen en vervolmaakte zich vervolgens aan het Hamilton Kerr Institute, een afdeling van Cambridge University. In 2016 richtte hij het restauratieatelier van The Phoebus Foundation op. Als hoofd van het atelier bracht Sven een team van gedreven restauratoren en conservatiewetenschappers samen die dagelijks zorg dragen voor de collectie van de Foundation. Bij de schilderijen die hij onder handen nam, bevinden zich werken van grootmeesters en -meesteressen, zoals Peter Paul Rubens, Jacob Jordaens, Anthonis Mor en Michaelina Wautier. Tussen 2017 en 2020 leidde Sven het onderzoeks- en restauratieproject rond de panelen van het Dimpna-altaarstuk door Goossen Van der Weyden. Zijn fascinatie voor de schildertechniek en -materialen van barokke bloemschilders leidde reeds tot twee edities – over Daniël Seghers en Jan I Brueghel – in de reeks Phoebus Focus.
21 x 14.8 cm
80 pages
Softcover with flaps
Quadrichromy
Dutch edition
ISBN 978 94 6466 651 9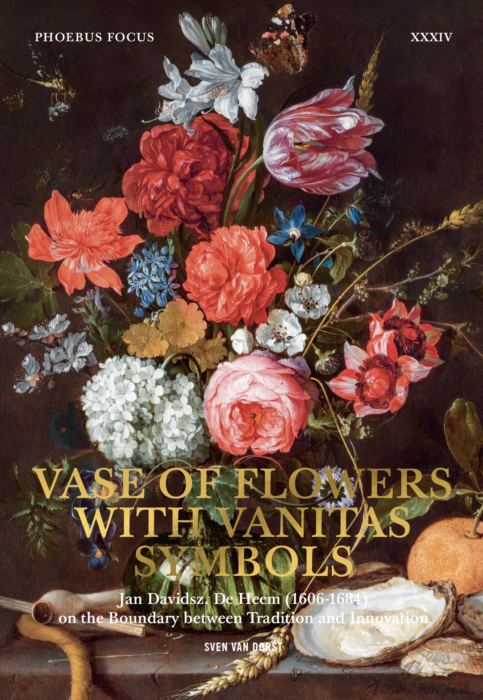 Phoebus Focus XXXIV
Let yourself be captivated by the floral splendour of Vase of Flowers with Vanitas Symbols by Jan Davidsz. De Heem (1606-1684). De Heem belongs to the canon of Dutch Baroque painting and astonishes everyone with the refined painting technique with which he creates his flower still lives. Through historical sources and material-technical research, you will be introduced to the flourishing seventeenth century and the exuberant and colourful Baroque painting of the time.

Sven Van Dorst (1990) gained his master's degree in conservation and restoration from the Royal Academy/University of Antwerp. After working at the Royal Museum of Fine Arts Antwerp, he completed his training at the Hamilton Kerr Institute, a department of Cambridge University. In 2016, he founded the conservation studio of The Phoebus Foundation. As head of the studio, Sven assembled a team of passionate conservators and conservation scientists who manage the Foundation's collection on a daily basis. Among the paintings he has treated are works by masters such as Peter Paul Rubens, Jacob Jordaens, Anthonis Mor and Michaelina Wautier. Between 2017 and 2020, Sven led the research and restoration project of the panels of the Dymphna altarpiece by Goossen Van der Weyden. His fascination with the painting technique and materials of Baroque flower painters has already led to two editions – on Daniel Seghers and Jan Brueghel I – of the Phoebus Focus series.
21 x 14.8 cm
80 pages
Softcover with flaps
Quadrichromy
English edition
ISBN 978 94 6466 679 3
Other editions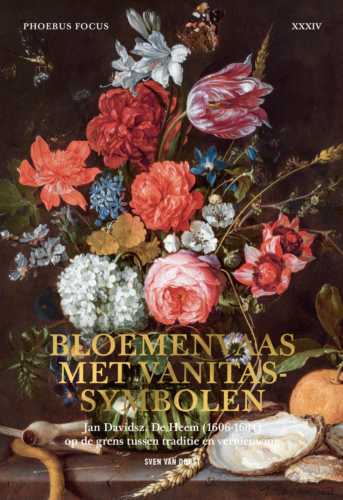 Bloemenvaas met vanitassymbolen – Jan Davidsz. De Heem (1606-1684) op de grens tussen traditie en vernieuwing
€22.50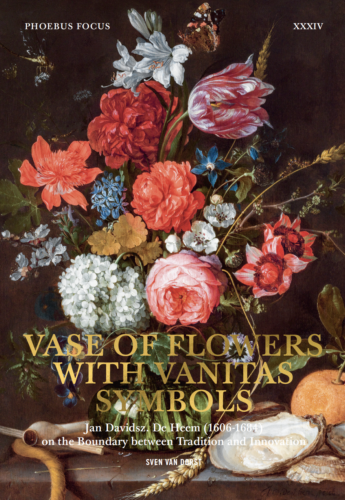 Vase of Flowers with Vanitas Symbols – Jan Davidsz. De Heem (1606-1684) on the Boundary between Tradition and Innovation
€22.50
Related books
No books found