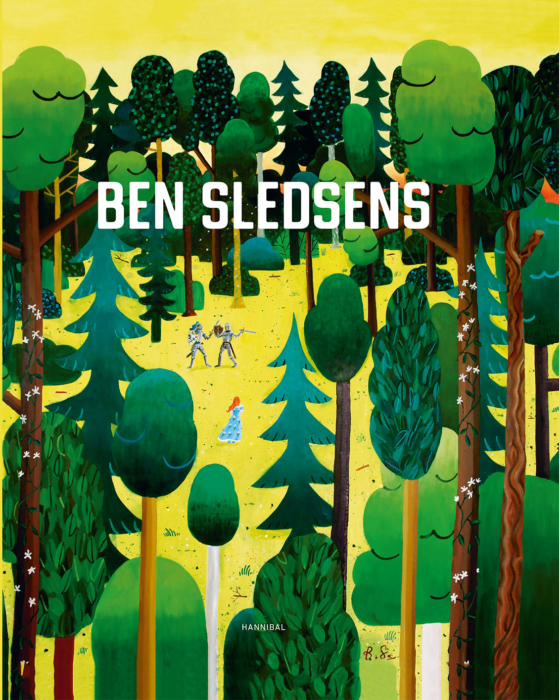 Look inside
The utopian universe of the artist Ben Sledsens


"In this overwhelming diversity of visual arts, Ben Sledsens lets his own voice be heard. A voice that has a great deal to say."
— Manfred Sellink


The big, colourful canvases of the Belgian artist Ben Sledsens (b. 1991) are fanciful and festive. The influence of grandmasters such as Matisse, Rousseau and Bruegel are not far away in his work, but he translates the classic genres in painting – portraits, still lifes, interiors and landscapes – into the visual language of his own utopian universe. Inspired by nature, Sledsen's work grows organically, without clean lines or preconceived plans. The result seems to be a snapshot of the ordinary, but invariably special and poetic.
With texts by Manfred Sellink and Karen Van Godtsenhoven, and a conversation between Ben Sledsens and Rinus Van de Velde.
The book is published to coincide with the second solo exhibition of the artist at Tim Van Laere Gallery, Antwerp (6 September - 20 October 2018).

29 x 24,7 cm
160 pages
Hardcover
Quadrichromy
Bilingual edition English-Dutch
ISBN 978 94 9267 765 5
Related books