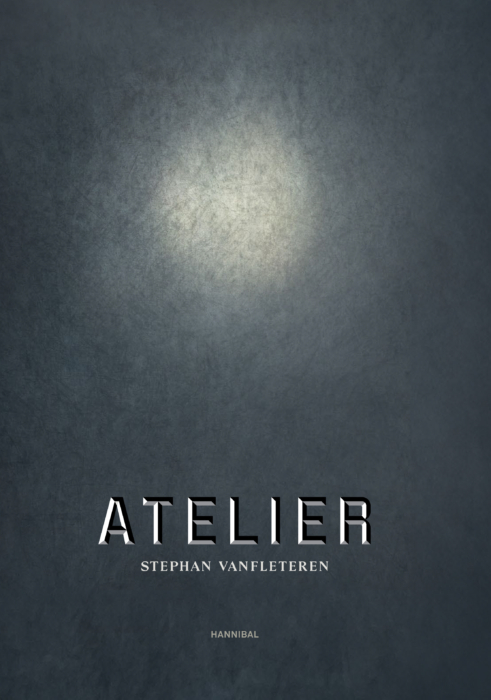 Magistraal overzicht van de studiofotografie door Stephan Vanfleteren


"Fotograaf Stephan Vanfleteren bundelt met een nieuw boek het licht in zijn studio. Een intiem boek, gemaakt in de intiemste kamer van zijn huis: zijn Atelier."
— De Morgen
"Een dik en tactiel boek. 448 bladzijden foto's en twee leeslintjes erin. Eén voor een pauze tussen de foto's en één dat je tussen de prachtige inleidende tekst van Ilja Leonard Pfeijffer kan leggen."
— De Tijd
"Atelier Stephan Vanfleteren: beeldhouwen met licht en camera." ★ ★ ★ ★ ★
— Het Nieuwsblad
"Meester van het licht."
— FD Persoonlijk

"Dit boek bewijst dat Vanfleteren het oude licht zozeer heeft geïnternaliseerd dat hij het zonder de hulp van lampen of de zon kan laten schijnen."
— Ilja Leonard Pfeijffer

De voorbije twaalf jaar fotografeerde Stephan Vanfleteren (1969) zeer intens in zijn daglichtstudio thuis. Atelier is de verzameling van dat werk. Zowel in daglicht als met kunstlicht gaat Vanfleteren op zoek naar schoonheid en betekenis. Grijze theaterdoeken zijn daarbij altijd aanwezig als constant terugkerende achtergrond. De fotograaf omarmt bekende persoonlijkheden en anonieme mensen. Hij toont het gelaat van een oude visser en inspecteert zowel de hand van Nick Cave als een op het strand gejutte fles. Hij adoreert zijn eigen opgroeiende kinderen en bevlogen oude kunstenaars. Hij bekijkt het verstijfde lijkje van een ijsvogeltje en het lichaam van een elastische danser, of hij slaat het traag schuivende zonlicht in zijn atelier gade.
Vanfleteren sluit aan bij de traditie van oude en hedendaagse meesters, maar blijft trouw aan zijn karakteristieke stijl. Met zijn vakmanschap en kunstenaarshart maakt hij ons tot getuige én tot medeplichtige van een delict met invallend licht.
Met tekstbijdragen van Ilja Leonard Pfeijffer en Stephan Vanfleteren.
25 x 18.4 cm
448 pages
Hardcover
Dutch edition
Quadrichromy
ISBN 978 94 6466 655 7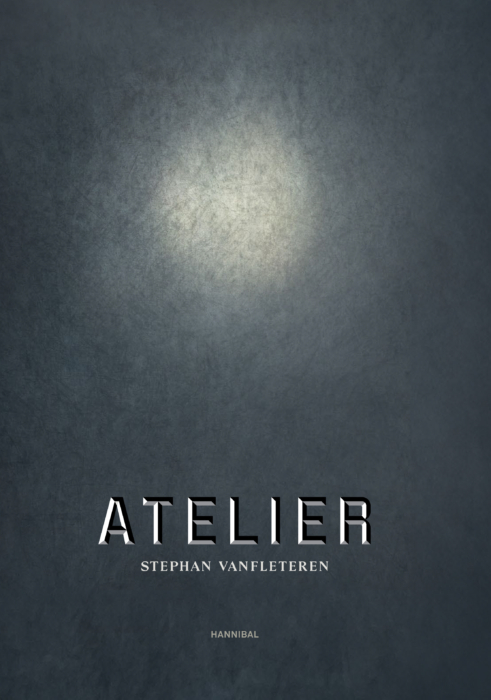 Masterful overview of studio photography by Stephan Vanfleteren

"This book proves that Vanfleteren has internalised the old light to such an extent that he can make it shine even without using lamps or sunlight."
— Ilja Leonard Pfeijffer

For the past twelve years, Stephan Vanfleteren (b. 1969) has been working intense hours in his daylight studio at home. Atelier is a collection of that work. Vanfleteren is searching for beauty and meaning, both in daylight and under artificial light. Grey stage curtains are everywhere as a constantly repeating background. The photographer embraces well-known personalities and anonymous people. He inspects and captures the grooves in the face of an old fisherman and the hand of Nick Cave on the same terms as he does a beachcombed bottle. He focuses an adoring gaze on his own children coming of age as well as on impassioned artists in their old age. He sees the frozen corpse of a kingfisher and the body of a twisting dancer, and watches as the sunlight slowly shifts across his stage curtain.
Vanfleteren connects to the traditions of old and contemporary masters but remains faithful to his characteristic style. His craftsmanship and artistic nature make us both witness and party to the splash of incoming light.
With text contributions by Ilja Leonard Pfeijffer and Stephan Vanfleteren.
25 x 18.4 cm
448 pages
Hardcover
English edition
Quadrichromy
ISBN 978 94 6466 656 4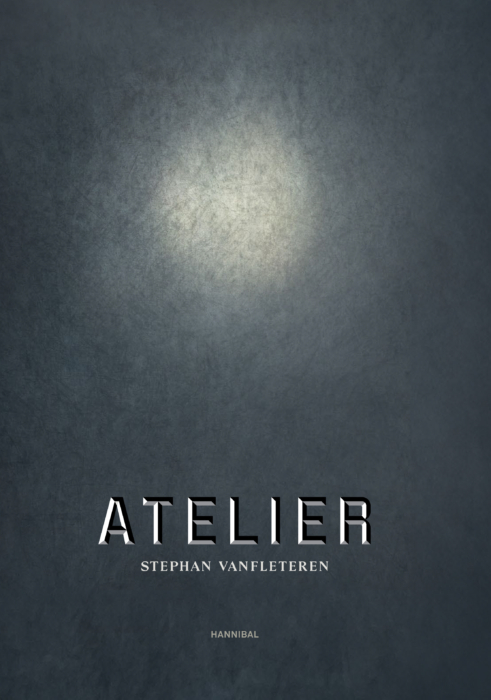 Aperçu magistral de la photographie de studio par Stephan Vanfleteren


« Ce livre montre que Vanfleteren a intériorisé cette lumière particulière à tel point qu'il peut la faire apparaître sans l'aide de lampes ou du soleil. »
— Ilja Leonard Pfeijffer


Au cours des douze dernières années, Stephan Vanfleteren (1969) a travaillé de manière intense chez lui, dans un studio éclairé par la lumière du jour. Atelier est un recueil de ces œuvres. Qu'il travaille à la lumière naturelle ou avec un éclairage artificiel, Vanfleteren est à la recherche de beauté et de sens. Les rideaux de théâtre gris y sont omniprésents, en toile de fond. Le photographe immortalise tant des personnalités connues que des anonymes. Il s'intéresse aux rides sur le visage d'un vieux pêcheur et examine la main de Nick Cave avec la même attention qu'une bouteille échouée sur la plage. Il adore ses enfants, qu'il voit grandir, et les vieux artistes passionnés. Il contemple le petit corps raidi d'un martin-pêcheur ou la taille souple d'un danseur, suit du regard la lumière du soleil qui glisse doucement sur le rideau.
Vanfleteren se rattache à la tradition de maîtres anciens mais reste fidèle au style qui a toujours fait sa particularité. Son savoir-faire technique et son cœur d'artiste font de nous les témoins et les complices de la lumière incidente.
Avec des contributions textuelles par Ilja Leonard Pfeijffer et Stephan Vanfleteren.
25 x 18.4 cm
448 pages
Hardcover
French edition
Quadrichromy
ISBN 978 94 6466 657 1
Other editions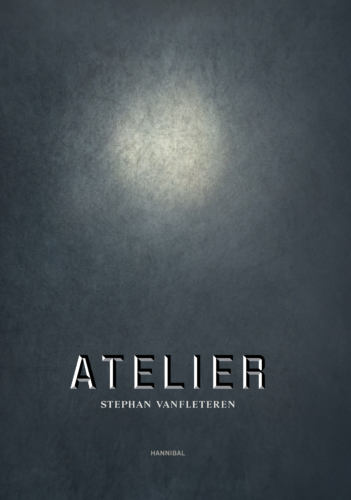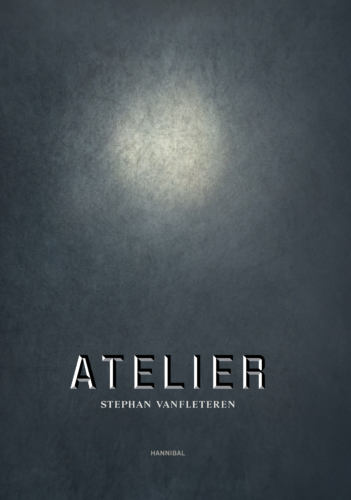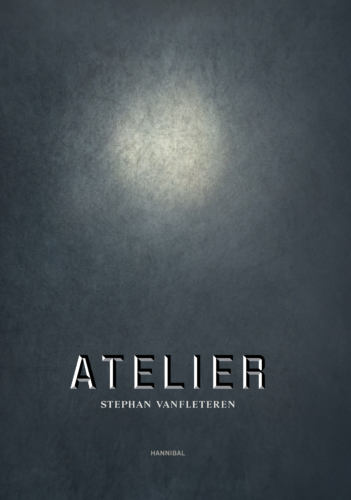 Related books