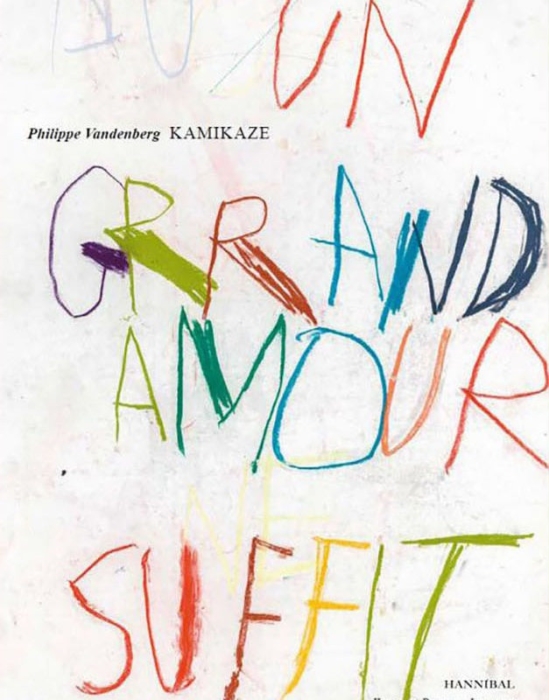 Wide-ranging retrospective monograph on one of Belgium's most radical artists

With Kamikaze, the Hamburger Kunsthalle under the direction of curator Brigitte Kölle presents a wide-ranging retrospective on the Belgian artist Philippe Vandenberg (1952–2009), whose radical work is attracting growing international recognition.
Philippe Vandenberg created a diverse oeuvre that reflects his Zeitgeist and seeks to answer fundamental questions. The title Kamikaze refers to the artist's working method, in which the destruction of previous works and entrenched ideas opened up the path to creation for him.

This principle explains the variety of his paintings and drawings in terms of both form and content. Spanning the period from 1995 to 2009, the exhibition and this publication present figurative works alongside abstract geometric experiments and monochrome overpaints. In the last years of his life, the use of words and phrases was among the areas explored by the painter in his work.
Alluding to world literature, myths and animal fables, or taking the motifs of the cross, the circle and the swastika as his starting point, Vandenberg touched on the dark side of human existence, on pain and violence, on separation, but also on our profoundly human desire for intimacy and participation. His intense oeuvre is simultaneously disturbing and exciting. It arouses conflicting feelings in viewers, who may recognise themselves in the work, but who are also invited to question themselves.
Much previously unpublished work is included, as well as text contributions by Brigitte Kölle, Felicity Lunn and others.
27,8 x 20,5 cm
272 bladzijden
Hardcover
Quadrichromie
Drietalige editie Duits-Engels-Frans
ISBN 978 94 9267 775 4
Gerelateerde boeken