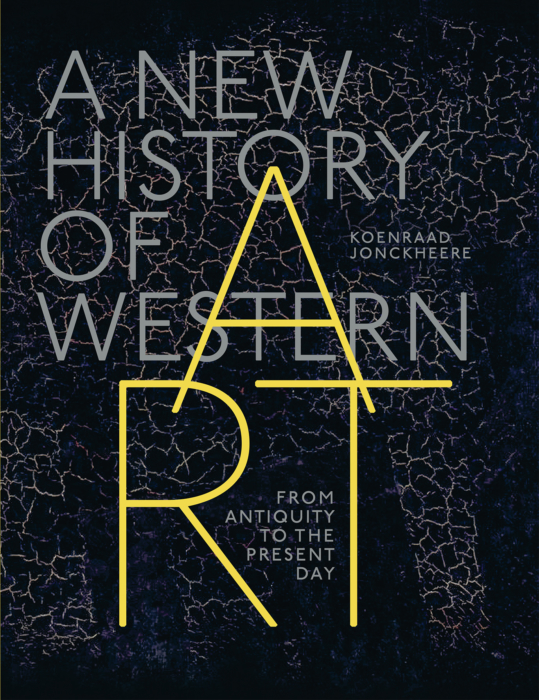 Look inside
Reference work by Koenraad Jonckheere offers a new vision on the history of art


"There are many stories of western art that have been written, almost all of them focused on artists, nations, and traditions. But Jonckheere's daring book is a learned and eminently readable story of the art itself, about the questions that works of art try and often fail to answer, and about what they do to us in the process. It's a catalyst for teaching and thinking anew."
– Marisa Anne Bass, Yale University


"No other history of art comes close to Jonckheere's. It's as engagingly written as Gombrich's classic The Story of Art. It's neither pedestrian nor a survey of an out-of-date canon. It's the most ambitious and original general history of art we have ever had. Vigorous, up-to-date, unprejudiced and lively, it's a history of art of our time and for our time."
— David Freedberg, Columbia University


"This insightful book will remain relevant even in shifting times. It is coherent, thoughtful, even wise, and it has that voice missing from so many studies of art with a larger scope."
– Larry Silver, University of Pennsylvania


A New History of Western Art deconstructs and demystifies the long history of art in Europe to reveal how and why certain works of art become iconic and enduring in their appeal.
How has art evolved from the pursuit of the 'ideal' human form to a black square on a white canvas? Why is a banana duct-taped to a wall worth more on the art market than a beautiful seventeenth-century landscape?
By taking art for what it actually is – a piece of stone or wood, a sheet of paper with some lines drawn on it, a painted canvas – this lively and accessible account shows how seemingly meaningless objects can be transformed into celebrated works of art.
Breaking with conventional notions of artistic genius, Koenraad Jonckheere explores how stories and emotions give meaning to objects, and why changing historical circumstances result in such shifting opinions over time.
Tracing its story from ancient times to present, A New History of Western Art reframes the evolution of European art and radically reshapes our understanding of art history.

28 x 22,5 cm
472 pagina's
Hardcover
Engelstalige editie
Quadrichromie
ISBN 978 94 6436 630 3
Gerelateerde boeken