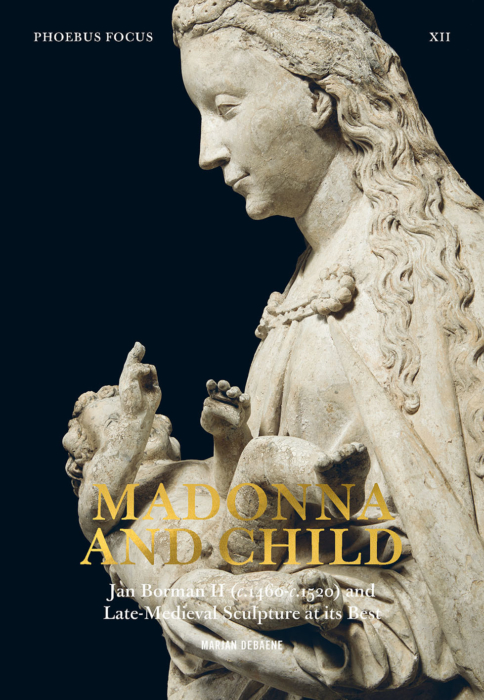 Phoebus Focus XII

The sculptor Jan Borman is given the place he deserves in this book, thanks to sculpture specialist Marjan Debaene. The author situates the artist and his magnificent Madonna and Child within an extensive artistic network. Borman's contemporaries sang his praises and considered him to be the best sculptor, and not without reason.
In the Phoebus Focus series, experts and scientists examine masterpieces from The Phoebus Foundation's rich collection.

Marjan Debaene (b. 1978) studied Art History and Cultural Studies at Leuven University. She is currently Head of Collections at M – Museum in Leuven and a specialist in the field of late-Gothic Brabant sculpture. She published the first catalogue of M – Museum's sculpture collection in 2014 and has organized several exhibitions for the museum, including Signed, Jan R: A Renaissance Master Rediscovered (2012), Sculptures from Bruges (2015), Masters of Sculpture and Crossing Borders: Medieval Sculpture from the Low Countries (2017). She curated the 2019 exhibition Borman and Sons: The Best Sculptors and coordinated the accompanying publication Borman: A Family of Northern Renaissance Sculptors. She is also the coordinator of the medieval sculpture platform Ards (www.ards.be). Her PhD research, What's in a Name? Leuven Anonymous Sculpture Re-examined takes a closer look at the sculpture produced in that city around 1500.
21 x 14,8 cm
74 pagina's
Softcover
Quadrichromie
Engelstalige editie
ISBN 978 94 6388 780 9
Gerelateerde boeken
Geen boeken gevonden