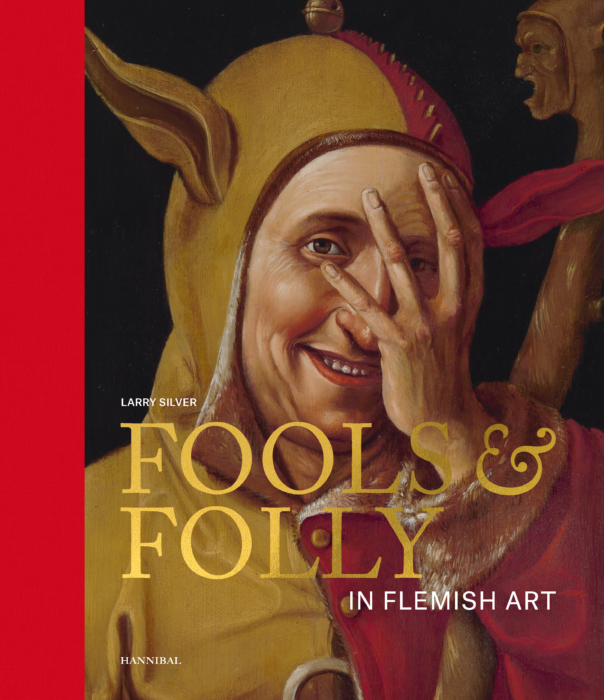 In praise of folly: on the fool and the jester in Flemish art
According to medieval theologians, faith is a deadly serious business. Humour and virtue are irreconcilable, because laughter is uncontrollable and escapes the control of reason. A modest smile is permitted. But laughing loudly, grinning and grimacing: these are the playing field of the devil – just as pernicious as other uncontrollable urges, such as physical love or the addiction of the gambler. That is the domain of the peasant or fool.
In the late Middle Ages, every right-thinking town-dweller knew the difference between the peasant and the fool. Peasants are innocently gullible, primitive, throwing themselves into feasting, gorging, drinking and sex. The peasant is the antithesis of the cultivated urbanite, who fastidiously controls his urges – and who therefore above all must not laugh too loudly. Only during Innocents Day parties or Shrove Tuesday celebrations is it permitted for urban partygoers to play the fool and to show their 'underbelly'.
In contrast to the peasant, the fool escapes the existing order. He holds up a mirror to the self-declared wise citizens, because 'the fool reveals the truth through laughter', even though it may be hidden between piss and shit, sex and snot. It is for precisely this reason that Erasmus, in his In Praise of Folly writes not as himself but through the persona of Folly, a broad back behind which the wise person can hide when he denounces social problems. Laughter thus alters the world.
In this context, the fool and irony became important motifs in medieval art, especially in the Low Countries. This original art book is illustrated with dozens of top-quality works by Flemish masters from worldwide collections.


Larry Silver is professor of art history at the University of Pennsylvania and the author of the monograph Hieronymus Bosch. He is renowned worldwide as one of the most important art historians of our age.
With an introduction by Dr. Katharina Van Cauteren, art historian and chief of staff at The Phoebus Foundation.
29 x 25 cm
256 pagina's
Hardcover met linnen band
Quadrichromie
Engelstalige editie
ISBN 978 94 6388 781 6
Lof der zotheid: over de nar en de zot in de Vlaamse kunst
Volgens de middeleeuwse theologen is geloven een zaak van bittere ernst. Humor en deugd moeten wel onverenigbaar zijn, want lachen is onbedwingbaar en ontsnapt aan de controle van de rede. Zedig glimlachen, tot daaraan toe. Maar schateren, grijnzen en grimassen: dat moet het speelveld van de duivel zijn – even verderfelijk als andere onbeheersbare driften, zoals de lichamelijke liefde of de verslaving van de gokker. Dat is het terrein van de boer of de zot.
In de late middeleeuwen weet iedere rechtgeaarde stedeling dat het verschil tussen boeren en dwazen gering is. Boeren zijn onnozel, primitief, belust op feesten, schransen, zuipen en seks. De boer is het antivoorbeeld van de gecultiveerde stadsmens, die zijn driften keurig beteugelt – en dus vooral niet te hard mag lachen. Alleen tijdens onnozele-kinderenfeesten of vastenavondvieringen mogen de stedelijke feestvierders hun onderkant tonen.
In tegenstelling tot de boer ontsnapt de zot bovendien aan de bestaande orde. Hij houdt de zelfverklaarde wijze een spiegel voor, want 'al lachend zegt de zot de waarheid', ook al zit die dan verscholen tussen pis en stront, seks en snot. Precies daarom voert ook Erasmus in zijn Lof der Zotheid niet zelf het woord maar laat hij die eer aan de Dwaasheid, een brede rug waarachter de wijze zich kan verschuilen wanneer hij maatschappelijke problemen aan de kaak stelt. Zo verandert de lach de wereld.
In deze context worden de zot en ironie belangrijke motieven in de middeleeuwse kunst, met name in de Nederlanden. Dit originele kunstboek is geïllustreerd met tientallen topwerken van Vlaamse meesters uit wereldwijde collecties.


Larry Silver is professor kunstgeschiedenis aan de University of Pennsylvania en auteur van de monografie Hieronymus Bosch. Silver geldt wereldwijd als een van de belangrijkste kunsthistorici van onze tijd.
Met een introductie door dr. Katharina Van Cauteren, kunsthistorica en stafchef van The Phoebus Foundation.
29 x 25 cm
256 pagina's
Hardcover met linnen band
Quadrichromie
Nederlandstalige editie
ISBN 978 94 6436 608 2
Andere edities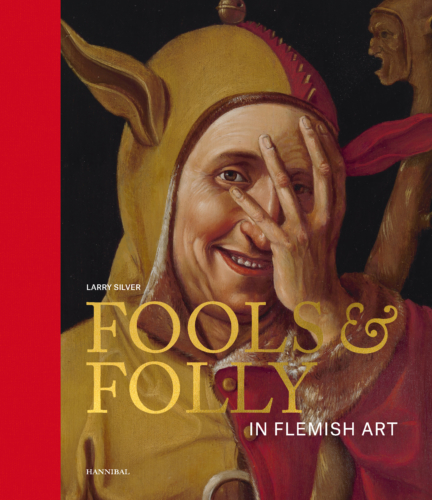 Fools & Folly in Flemish Art
€ 55,00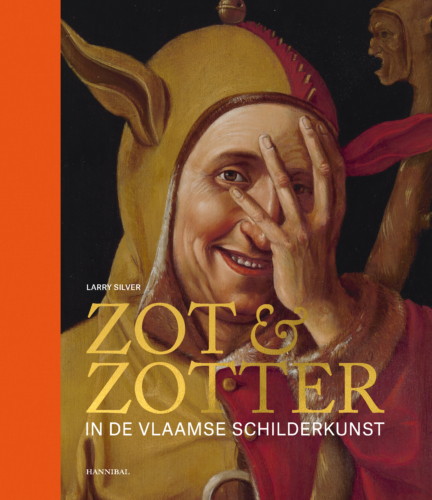 Zot & zotter in de Vlaamse schilderkunst
€ 55,00
Gerelateerde boeken