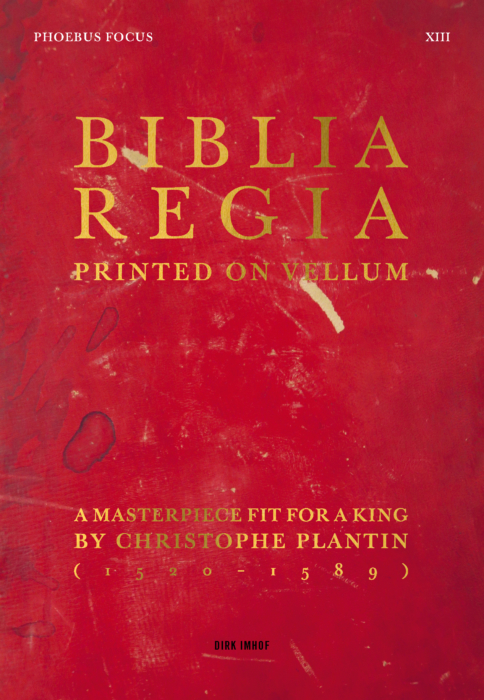 Phoebus Focus XIII
The Phoebus Foundation possesses a sixteenth-century multilingual edition of the Bible in eleven impressive volumes printed on vellum. A religious treasure such as this could only have been produced for royalty. The title of this edition — the Biblia Regia ('Royal Bible') — irrefutably confirms this suspicion. The daring printer bold enough to embark on this incredible feat was none other than Antwerp's Christophe Plantin (1520-1589).
The Biblia Regia is stunning in aesthetic terms, and its history is remarkable, but that's not all. Without exaggerating, the publication itself can also be considered one of the greatest typographical achievements of the sixteenth century. It is the result of the successful combination of Plantin's shrewd business acumen and craftsmanship, and the astounding philological work of a group of scholars. The story of Plantin's Biblia Regia reads like a novel!

Dirk Imhof (1961) is curator of books and archives at the Plantin-Moretus Museum in Antwerp. He holds a master's degree in classical philology and obtained a PhD in history from the University of Antwerp in 2008 with a thesis about the Antwerp printer Jan Moretus I. Together with Karen Bowen he wrote a monograph on illustrated works by Plantin: Christopher Plantin and Engraved Book Illustrations in Sixteenth-Century Europe (Cambridge, 2008). In 2014 his bibliography of the publications by Jan Moretus I was published, Jan Moretus and the Continuation of the Plantin Press. A Bibliography of the Works Published and Printed by Jan Moretus I in Antwerp (1589-1610), and in 2020 his edition of Christophe Plantin's Correspondence. Perspectives on Life and Work as a Publisher in 16th-century Europe was released.

21 x 14,8 cm
88 pagina's
Softcover
Quadrichromie
Engelstalige editie
ISBN 978 94 6436 654 9
Gerelateerde boeken
Geen boeken gevonden